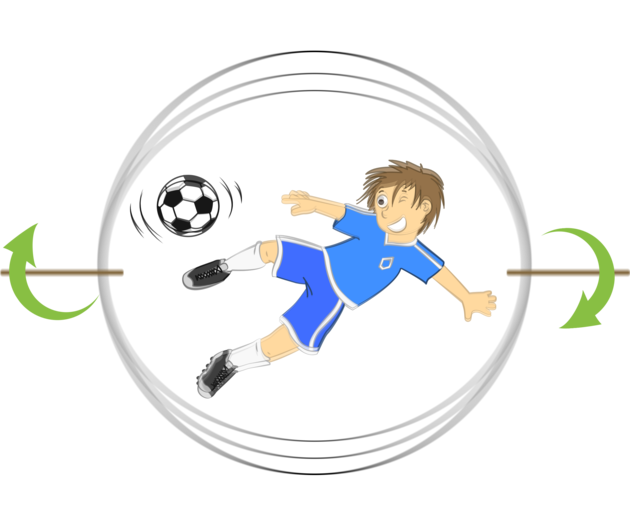 Materials Needed:
thick paper (Cardstock)
String
Double-sided tape or glue
Punch hole
Scissors
How to make a Soccer Thaumatrope:
A thaumatrope is a round card with is a design on each side. When you spin the map quickly, an optical illusion allows you to view two images overlapping, as if by magic!
In fact, you'll see that making a thaumatrope is really very simple.
On Cardstock paper, print the image at the bottom of this page.
Separately cut 2 circles each containing a picture (a football player and a ball).
Pastes the two circles back to back, in a staggered (that is to say inverted with respect to each other, in contrast to a double-sided )
Then, using the paper punch, make two holes where green dots are located .
Cut 2 pieces of string about 10 cm each.
Tie a piece of string to each hole.
Now you just have to take each end of string and roll it in your fingers. This will rotate the paper circle and you will see appear the football player and the ball simultaneously, as if they were on the same side and the player tapped the ball!