Learn how to draw a cute little mousse of your very own.
---
You will need:
- Pencil
- Pen
- Eraser
- Paper
- Colored pencils or crayons
- Ruler (suggested)
Jeff's Tips & Ideas : Use lightly sketched pencil lines first for the structure. After, use a pen to draw in the final lines. When you're finished, erase the underlying pencil lines to reveal your drawing. Then - color it!
---
Let's start! Follow step by step our easy indications below !
STEP 1
Begin your mouse with a couple simple circles.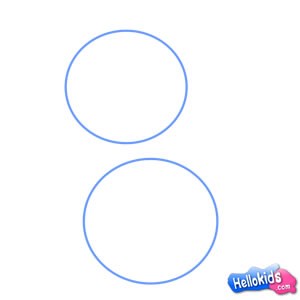 STEP 2
Bring forth its structure with some ear lines, the leg and tail - and of course... a cross to map out the face.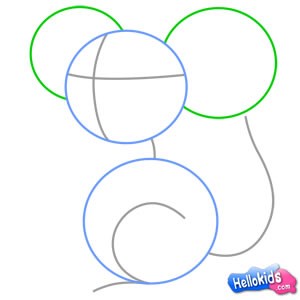 STEP 3
First lines then... draw the left eye and the nose.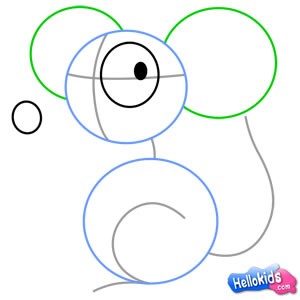 STEP 4
Now draw the snout, and the right eye - the part that's visible anyway.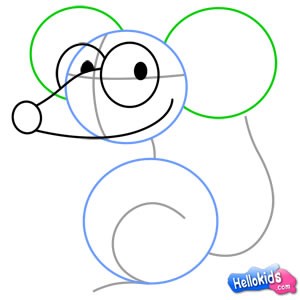 STEP 5
Draw an ear...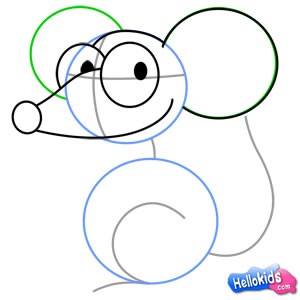 STEP 6
Now complete its head and begin the left leg.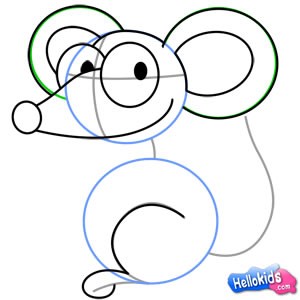 STEP 7
Draw the front of its body.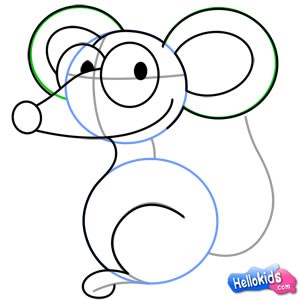 STEP 8
And the back of its body.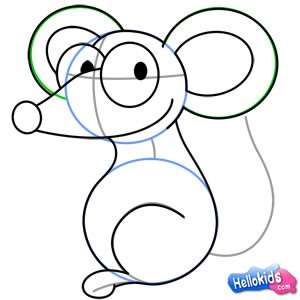 STEP 9
Draw its feet and tail.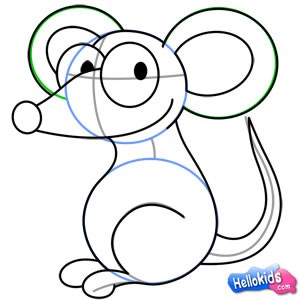 STEP 10
And now sketch in its right paw - as it'll be soon holding a piece of cheese!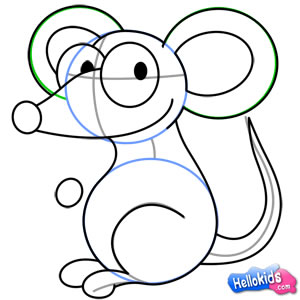 STEP 11
Here's what the final drawing looks like.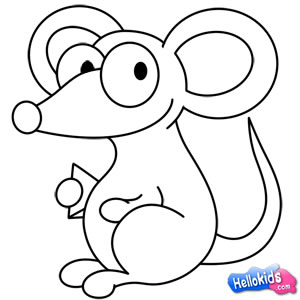 And finally - colored and all - a cartoon mouse! Notice how I made a small correction in the cheek area. Sometimes it helps to go back and make a few changes. Do so as you wish. Nice work!
---
Here is a drawing of a nice little mouse made by Jeff Scarterfield ! For more lessons by Jeff, check out his website at How-to-Draw-Cartoons-Online.com.
Happy Drawing! :-)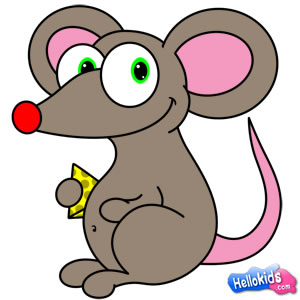 Your comments
2 vote(s) - Average rating 4.5/5
Tuesday June, 02, 2015 at 11:32 AM
Loved the mouse it is sooooooo cute!!!!!!!!!!!!!!!!!!!!!
Tuesday January, 27, 2015 at 07:05 AM
This was a little difficult but in the end it was worth it!!
View other comments