Learn how to draw your very own pig.
---
You will need:
- Pencil
- Pen
- Eraser
- Paper
- Colored pencils or crayons
Tips : Use lightly sketched pencil lines first for the structure. After, use a pen to draw in the final lines. When you're finished, erase the underlying pencil lines to reveal your drawing. Then - color it!
---
| | |
| --- | --- |
| | Pigs live on farms or in the wild. Pigs eat corn, potatoes, grains, etc. Pigs are very intelligent and learn very quickly. They are the fourth smartest animals. Pigs are intelligent and have been placed fourth on the intelligence list (humans are first, primates are second, dolphins/whales are third and pigs are fourth). |
---

Let's start! Follow step by step our easy indications below !
STEP 1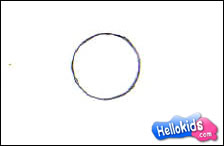 STEP 2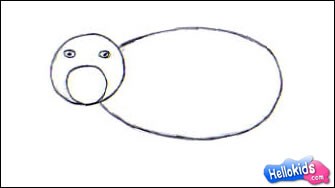 STEP 3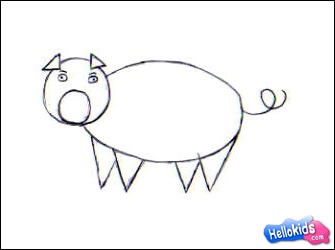 STEP 4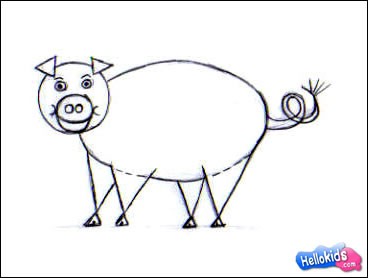 Color it with the colors of your imagination.
---

Here is a drawing of a pig made by Tom! Send us yours: [email protected] !