It's WINSTON CHURCHILL day today!
Do you know who was Winston Churchill, what is he known for and why this British is he mostly celebrated in The US on April 9th? Let's dive together into this very interesting part of The US History and celebrate April 9th on Hellokids by discovering more about this historical figure!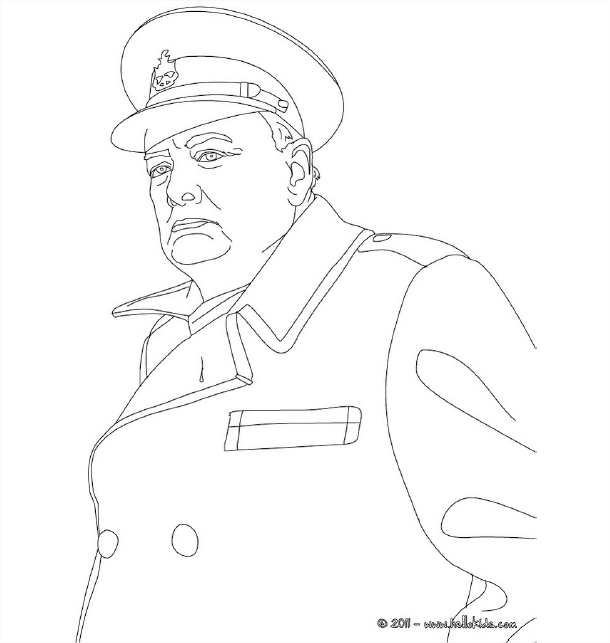 Who was Sir Winston Churchill?
Winston Churchill was the Great Britain's Prime Minister during World War II.
After graduating from The Royal Military College he joined the British Cavalry and travelled many war sites around the world. He wasn't a soldier but worked as a war correspondent and wrote many stories about battles and fights. He's been captured in Africa and became a war prisoner but he successfully escaped and walked for 300 miles before being rescued. This brave adventure gave him fame and recognition all around Great Britain.
Then, in 1900, Churchill was elected to Parliament and became a politician for the next 30 years until being nominated Prime Minister in 1940...
What is Winston Churchill known for?
World War II was on when Churchill became Prime Minister. When Neville Chamberlain, the previous Prime Minister, failed in negotiating with the Germans, and Europe was under Hilter control, Churchill and Great Britain kept fighting alone. Sir Churchill's leadership and the US (Roosevelt) and the Soviet Union (Stalin) Presidents were finally able to win the war together against Germany.
He is also famous for winning a Nobel Prize in Literature and for his stimulating quotes and speeches!
Why is Winston Churchill celebrated on April 9th each year?
President of the United States John F. Kennedy in accordance with the US Senate named him an honorary US citizen on April 9th, 1963 because he made extraordinary contributions to the World peace. Winston Churchill day is mostly celebrated in the US for this reason.