Disney Pixar's INSIDE OUT new adventure
Disney Pixar studios new outstanding movie is headed to theaters on June 19, 2015. Watch Inside Out teaser trailer on Hellokids!
Inside Out Synopsis
Little Riley has just left her native Midwest and moved to San Francisco because of her father new job. Joy, Disgust, Anger, Fear and Sadness are emotions which live in harmony in her 11 year-old mind. They help her every day to make choices. Ryley's new life will challenge all her emotions so much that they will shake up established behavior rules and order in the Headquarters which is the control center inside Riley's mind.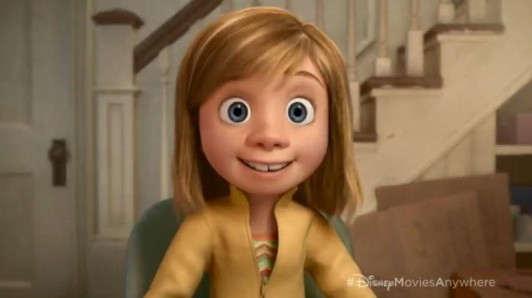 Inside Out's director explains the origin of the movie:
"I've always been fascinated by fantasy worlds such as Monstropolis because they allow to bring a different perspective on the world and also to leverage our knowledge in animation. However, the plot must be fun but not too crazy because there is more public awareness when people are able to gain their own bearings. When I had the idea for a film that takes place inside the human mind, I found it very exciting because we could visually represent things like long-term memory, the subconscious, abstract thought, dreams production ... which are familiar concepts to the public. Inside Out gives us a chance to take people into a world that everyone has heard of but no one has ever seen.