How to make a Bib for your baby doll: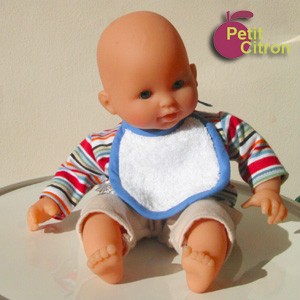 Making a Bib for your dolls is easy and fun with a few simple instructions and a little patience! You can become your very own doll clothes fashion designer. 
What you need:
Pins 
Scissors 
Terry cloth fabric
Ribbon
The template below
Steps for making a doll bib: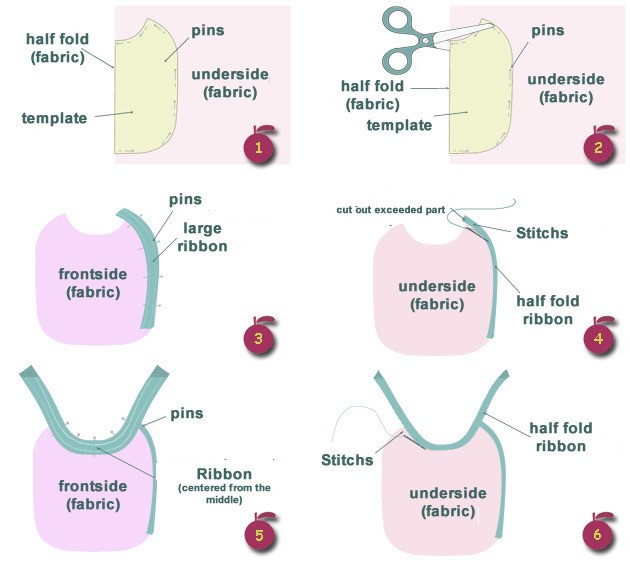 A few stitches later your bib for your doll is ready! Vary the patterns and textures to make a beautiful collection for your doll.