In this lesson, draw a cute pig of your very own.
---
You will need:
- Pencil
- Pen
- Eraser
- Paper
- Colored pencils or crayons
- Ruler (suggested)


Jeff's Tips & Ideas : Use lightly sketched pencil lines first for the structure. After, use a pen to draw in the final lines. When you're finished, erase the underlying pencil lines to reveal your drawing. Then - color it!
---
Let's start! Follow step by step our easy indications below !
STEP 1
Begin by drawing a series of simple shapes which best reflect the form of a pig.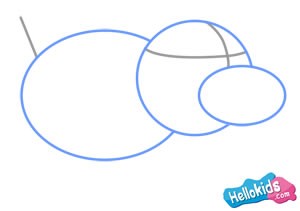 STEP 2
And oh yeah... don't forget the legs!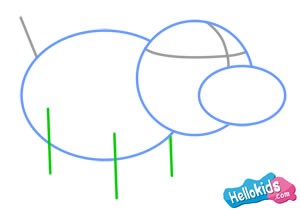 STEP 3
Now - let's begin with the eye...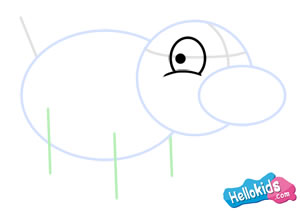 STEP 4
Followed by its big 'pig nose' - followed by the other eye...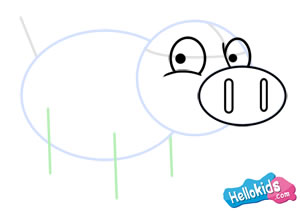 STEP 5
Top of the head now - the ears, the cheek...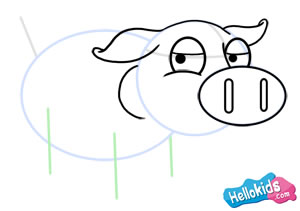 STEP 6
A big smile sounds good - along with some rounded teeth - and then - pig feet!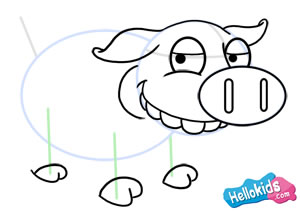 STEP 7
Begin bringing the outer-most legs into view.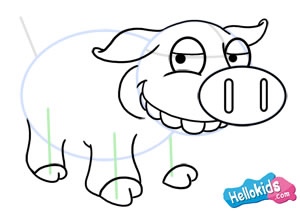 STEP 8
Now bind the legs to its body - by yes... drawing the body!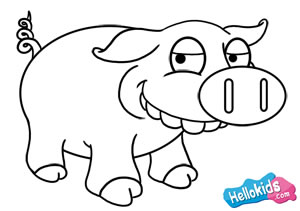 And here it is... with color!  That's it! :-)
---
Here is a drawing of a pig made by Jeff Scarterfield ! For more lessons by Jeff, check out his website at How-to-Draw-Cartoons-Online.com.

Happy Drawing! :-)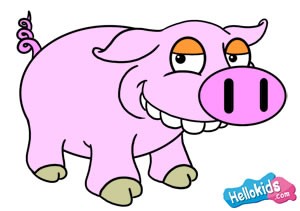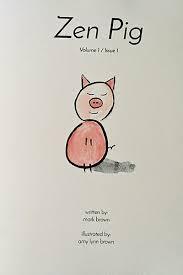 Zen Pig
A NEW book that teaches resilience and gives back to people in need of clean water "Zen Pig" - Secret to resilience Have you ever wanted to teach your kids how to be resilient? Have you wanted to help people in need? Zen ...Discover Fun and FREE [Pig] Coloring Pages on Hellokids that you can print to color at home or color online with the interactive coloring machine. You can also download free Zen Pig coloring pages directly from the Zen Pig website.
Read More ...