Maasai Mara National Park
Kenya, country located on the east coast of Africa, is famous for its animalist reserves. Not far from Nairobi, the capital of Kenya: Maasai-Mara is the largest national park with a lot of animals. But it is also in the Maasai country, where live an African people which warriors drove out the lions only with a lance.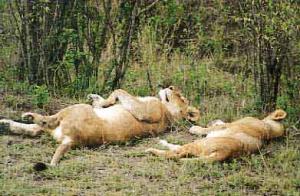 A lioness and its lion cub having nap under the sun. They are the most difficult animals to see, because they are not many and the most wild.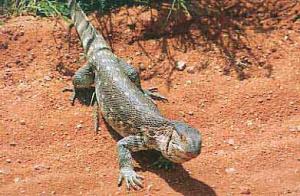 There is a lot of large lizard (iguanas) in this dry area.
A baboon or monkey with "dog-head" looks at the tourists passing. In Maasai Mara they are as numerous as the dogs in France. But be careful, when they are in group they can be very dangerous. One already saw them attacking a lion.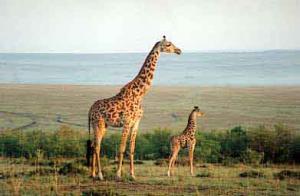 The giraffe and its girafon, these gracious animals can be nearly seven meters tall. It uses its long neck to catch leafs of the trees with a big blue tongue, but also to protect themselves in front of the predatory. They don't make any noises.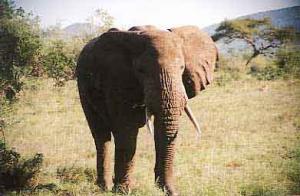 Although it does not have any predator (except the man), the elephants always moves in herd.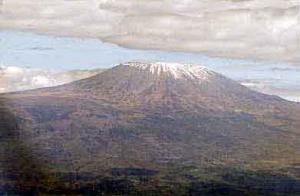 At the edge of Maasai Mara between Nairobi and Mombassa, there is the roof of Africa: The Kilimanjaro Mount. There is always snow at its top.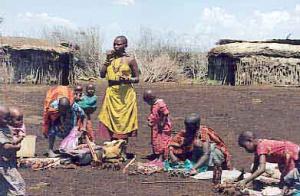 Right in the middle of Maasai Mara, live the proud people of Maasai. The men and the women of this tribe are very tall. They are cattle breeders. They love and protect their cows. They feed them with milk, rather than to kill them for the meat, Maasais drink a little bit of blood mixed with milk. They use the dried cow dung to build the houses or to make fire. They move often to seek new pastures. Maasais are known for their courageous warriors. Formerly, to prove that he had become adult, a teenager would have to kill a lion only with a lance and a shield.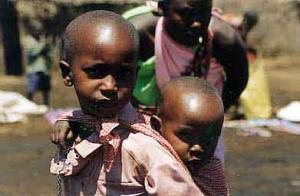 At the Maasai village, they are the women who accommodate the visitors, because the men keep the herds. Maasai clothes are very colored. They wear a lot of necklaces and the bracelets of pearls. The Maasai use necklaces as part of traditional attire.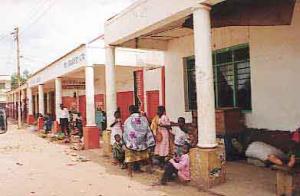 In one of the streets of the town of Mombassa, the inhabitants sell the fruits, vegetables, or various objects. The country is still very poor. Ther Maasai have few drugs to look after themselves.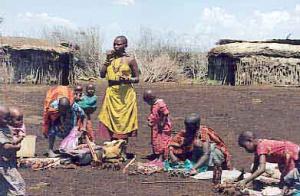 Wasini Island lies off the southern Indian Ocean coast of Kenya. The Island is sparsely populated and undeveloped. There are no cars or roads. Here it is the school. The children weed the court with the professor.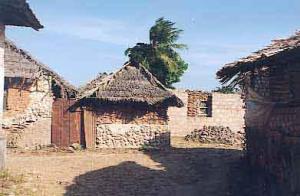 This is the village of Wasini Island, the houses are made with dried stones, corrugated sheet and the roof with palm leafs.