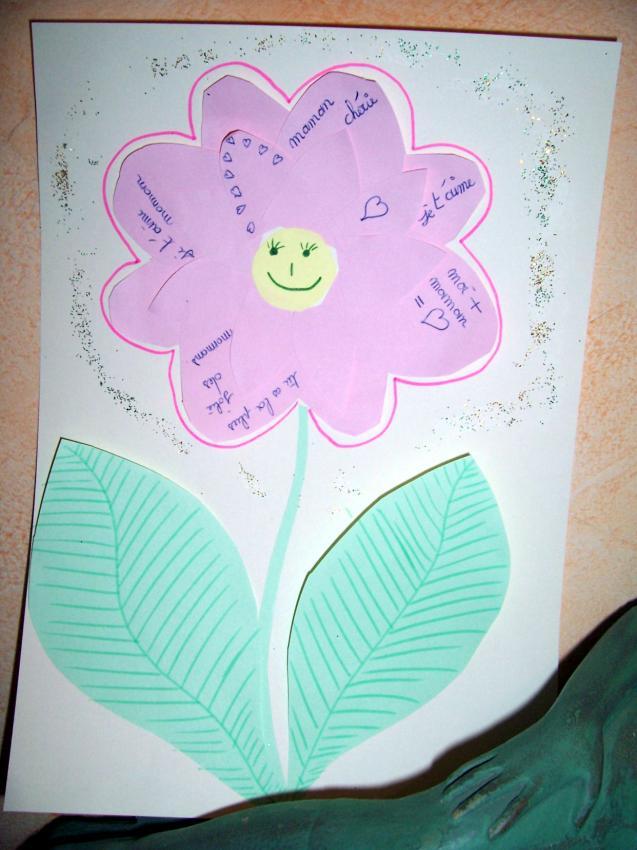 You need:
Paper glue;
Pink crêpe paper or pink coloured-paper;
Green coloured paper;
Yellow coloured paper;
White or cream coloured paper to use as a support;
A pen to write your messages or a poem;
Things to decorate your drawings: felt-tip pens, specks, etc.
1) First of all, cut some petals in the crêpe paper or pink coloured paper.
Plan 3 different sizes: 4 big petals, 4 medium petals and 10 small petals.
2) Stick up the petals on your cream coloured paper. See picture for arrangement.
You first place the 4 big petals; then you slide in the corners the medium sized ones.
Finally, you arrange the small petals in circles on top of the others.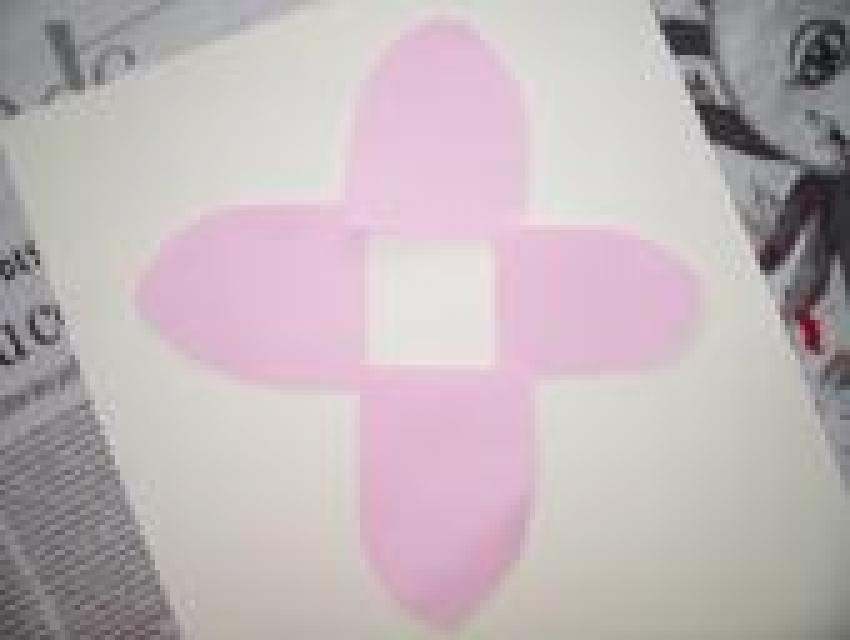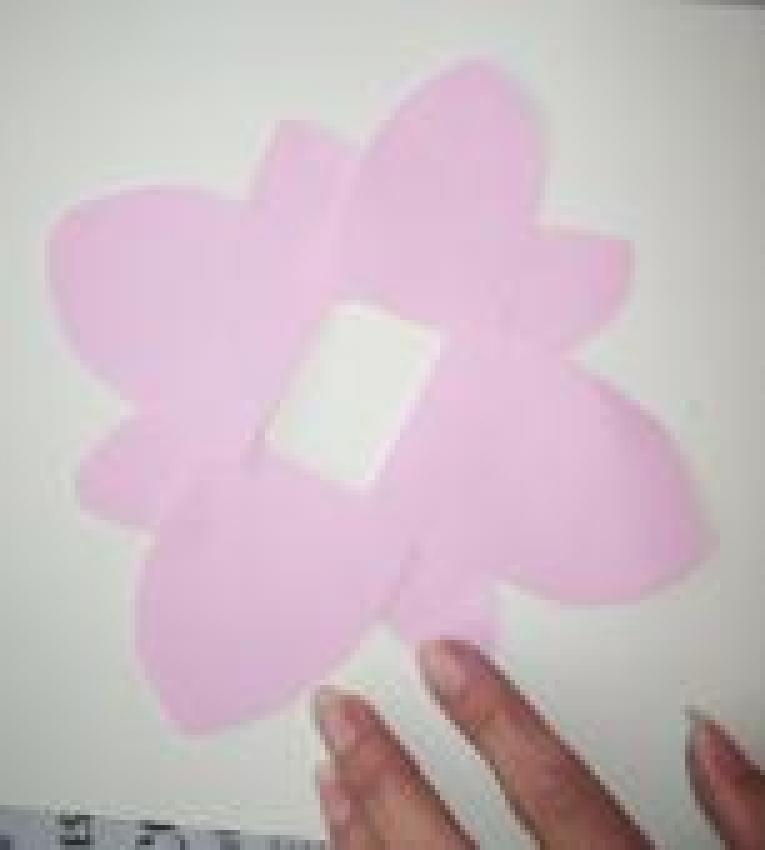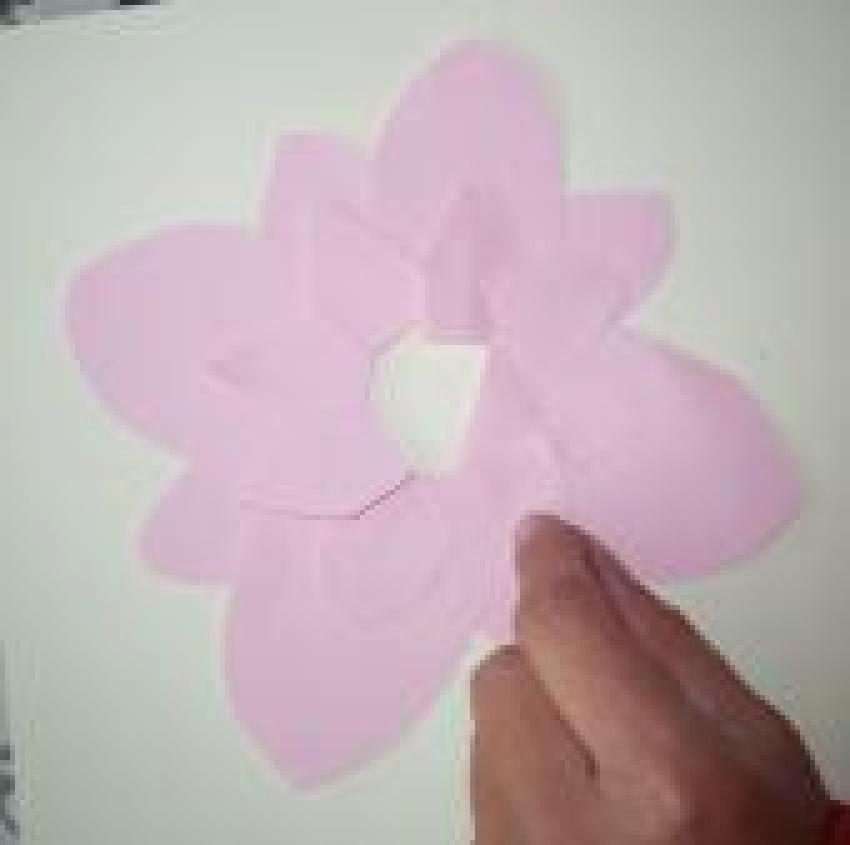 3)
Then, you need to cut a small circle in the yellow coloured paper.
Glue it at the centre of the flower.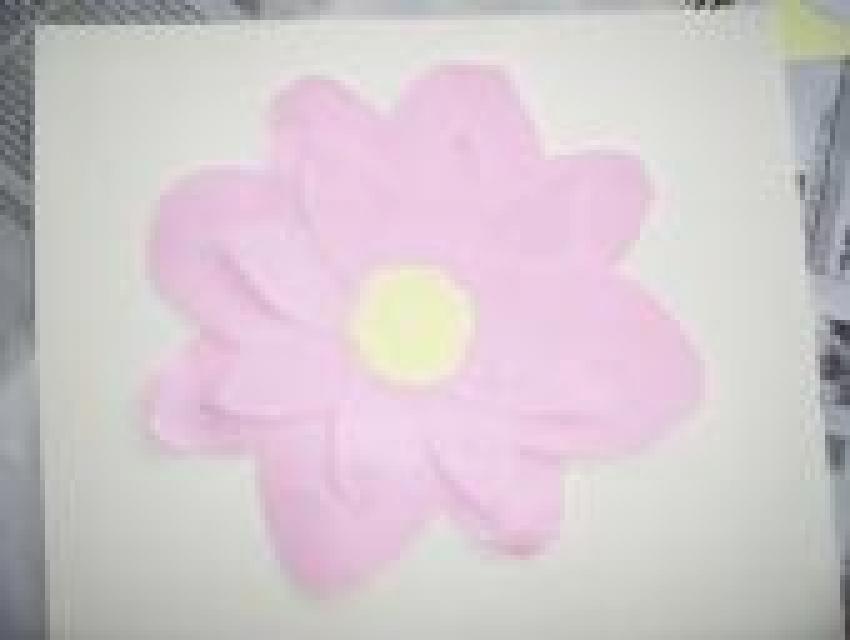 4) In the green coloured paper, cut a thin stem; and then two leaves.
Glue them both on your work.
5) Now, you can write whatever pleases you on the petals of the flower.
You can also draw around the flower beautiful things
such as a sun, trees, birds, etc.

You can also personalize your flower by drawing veins,
imagining a face, etc. with the felt-tip pens.