Start the new year by spending more time together as a family. Whether you have young children or teenagers, participating in hobbies that everyone can enjoy is a real opportunity to step away from your busy life and boost your quality family time.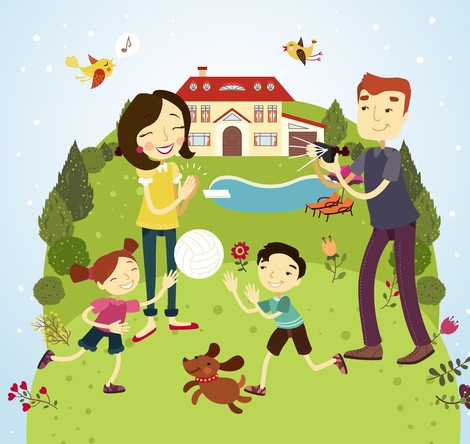 Family Fun
Whether you carve out time for family fun when the schedule allows or create an official "family night", having a family hobby ensures you set aside time to truly be together, have fun and learn something too. Having a family hobby creates amazing memories, give you a true break from your typical routine and a designated time to focus entirely on one another and on the activity you choose to do together.
There are hobbies you can enjoy together indoors, outdoors, active or low-key. Whatever you choose an important factor to remember is that it should work for everyone in the family and something you all look forward to and feel an accomplishment by participating.
Family Hobby Ideas
Take a pottery or paint class.
Learn a musical instrument.
Hike your areas nature spots.
Bike the local trails.
Attend local sporting events.
Go fishing.
Find a geocaching adventure.
Take tennis or golf lessons.
Sign up for cooking classes.
Exercise together (running, walking, trampoline park, spinning).
Game Night: Play family games such as (Mexican Train, charades, cards)
Storytelling and reading
Volunteer to help in your community
Crafts
Discover entertaining activities the whole family can enjoy from Hellokids.