The best heartwarming movie of the season. Warm up your holidays with a great movie to watch with your family and friends during the Christmas season that will be sure to put a smile on everyone's face.
Angels Sing
Have you ever wished every day was Christmas? The movie Angels Sing is about a child, Michael Walker who did wish every day could be Christmas. That is, until a tragic accident crushed his holiday spirit. Thirty years later, Michael still can't muster any joy for the holidays, despite encouragement from his playful wife and well-intentioned parents. But when his young son faces a tragedy, Michael needs to make amends with his past. A mysterious man named Nick gives Michael a gift and instills in him the courage to find the joy that he lost.
Angels Sing is a perfect movie to start the holiday season. Start your Christmas shopping early with a heartwarming gift that your family and friends can enjoy every year. Angels Sing is one of the best heart warming movies of the season. 
Discover a magical selection of
Christmas
news article, coloring pages, drawing, crafts, games, educational and fun activities for you to enjoy from Hellokids.
WIN AN ANGELS SING DVD: TRY YOUR LUCK
One of the best heartwarming movies of the season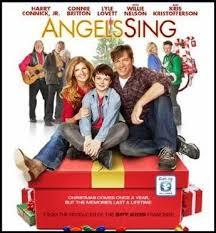 For your chances to win an Angels Sing DVD please click on this Angels Sing Contest link for your chance to be the lucky randomly selected DVD winner. Contest begins November 12 - December 2, 2015.
Go for it now!