In this tutorial, we are going to teach you how to make one of the most well-known origami : the fortune teller or origami finger game. It's very simple and fun, you will be able to use it as a game to play with your friends.
Necessary materials
Steps to make a origami finger game
Fold the sheet of paper twice diagonally and open it again.
Fold each corner on the center of the sheet of paper now marked with folds.
You get a square. Turn it over and redo step 2, fold each corner onto the center.
You obtain a square again. Fold it horizontally.
Slip your fingers behind each square.
Now you can open and close the origami horizontally and vertically just by moving your fingers!
Watch the video carefuly. This origami is fairly simple and the video will allow you to understand how to make it.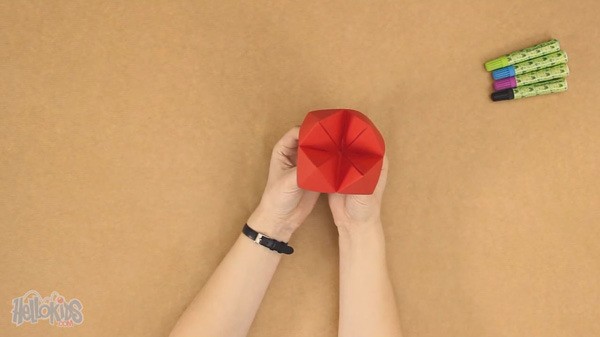 The finger game, or fortune teller game.
Color the 8 triangles inside the origami with a different color.
Behind each of these triangles, write a message, a joke, a prediction, etc…
Ask a friend to tell you a number and open horizontally and vertically the origami as many time as this number.
When you're done, ask him or her to choose one of the 4 colors that can be seen.
Open the triangle chosen and read out loud what is written to your friend. Try making one of these with sweet messages for your mom and dad for Mother's Day and Father's Day.