Wheat, chickpeas, lentils that germinate in winter are a tradition in the South of France since the roman period. It is very simple and will fill the kids with wonder. Make your own personalized pot to conduct a great lesson on nature and life. Kids will see how the seeds grow in just about two weeks!
Necessary materials
A glass pot/terracotta flower pots
Bottle tops
White-out
Marker pen
Blu-tack
Cotton
Seeds (wheat, chickpeas or lentils)
Water
How to make this blooming pot
Fix the bottle top onto the glass pot with the blu-tack.
Using the white-out, draw a dot on the bottle tops to make the eyes.
Fill the pot with cotton and pour some water in it. Seeing the result, add some more cotton, but make sure there's still enough room for the seeds.
With the marker pen, make another smaller dot on the dried white-out to make the pupil. Everyday, you will be able to move the eyes thanks to the blu-tack.
Draw a mouth and a nose.
Put the seeds on the cotton.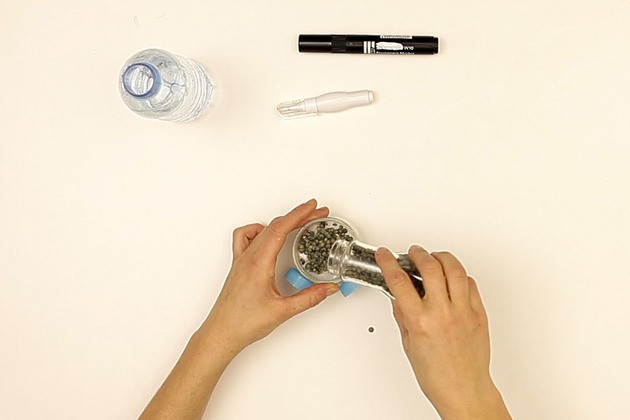 The lentils are the easiest to grow. It's a very nice way to decorate and learn. And it's perfect to prepare for Spring!