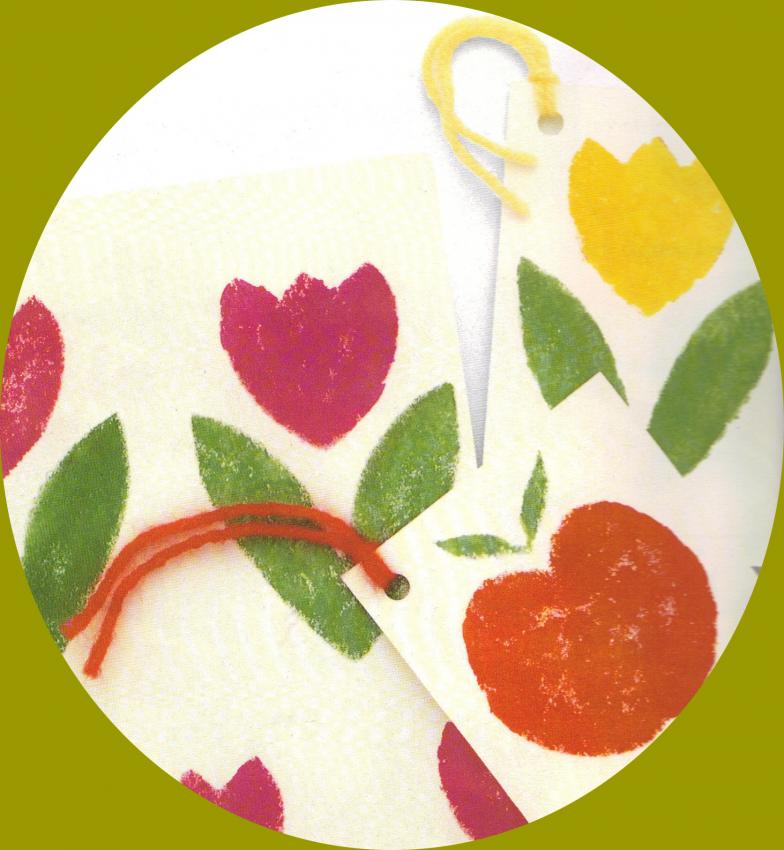 What you need
White or cream colored cardstock
Potato
Painting
Small knife
Single punch
Colored string or ribbon
A pen to put a little note
How To
First prepare the labels: cut squares of 2 x 2 inches or 3 x 3 inches and make a hole in the corner with your punch.
Cut potato in half. Draw a picture on each side with the knife. As in our example you can make a tree and a heart, but it can be what you want. With your knife remove the potato all around your stamp design to make the relief.
In a small cup, place your paint and brush on your relief design.
Now, stamp your square note cards. Do the same color on several note cards or change colors.  
Attach a piece of string or ribbon to the card through the hole you created with the punch. You are now ready to print your note to the card and add it to your gift.