Spiderman Face Painting Instructions
Have you ever wanted to look like Spider-Man?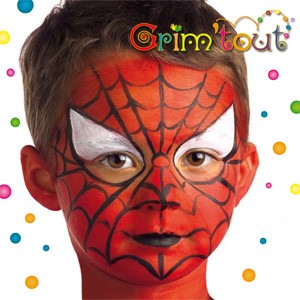 You can easily transform your face with face paint to look like this famous comic character. It is easy to look like Spider-Man with a few easy steps. Be sure you ask an adult to help you.
What you need:
Sponge
Paint brushes
Mirror
Water
Face paint
Instructions:
Wet the sponge and start spreading the red color on the face and neck.
Rinse the sponge and continue with the white above the eyes.
Using the brush, draw black details on the face to look like a spider web. 
Outline the eyes with a brush.
Finish by applying black makeup on the lips.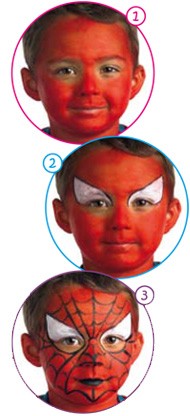 Grim'tout makeup is the perfect accessory for your face painting makeup to easily succeed any look. You can achieve a professional and quality cosmetic look by using Grim'tout. Grim'tout offers makeup ideas for children's birthday parties, carnival, Halloween or just dressing up fun! 
So get your supplies and get ready to look like the perfect friendly neighborhood Spider-Man!