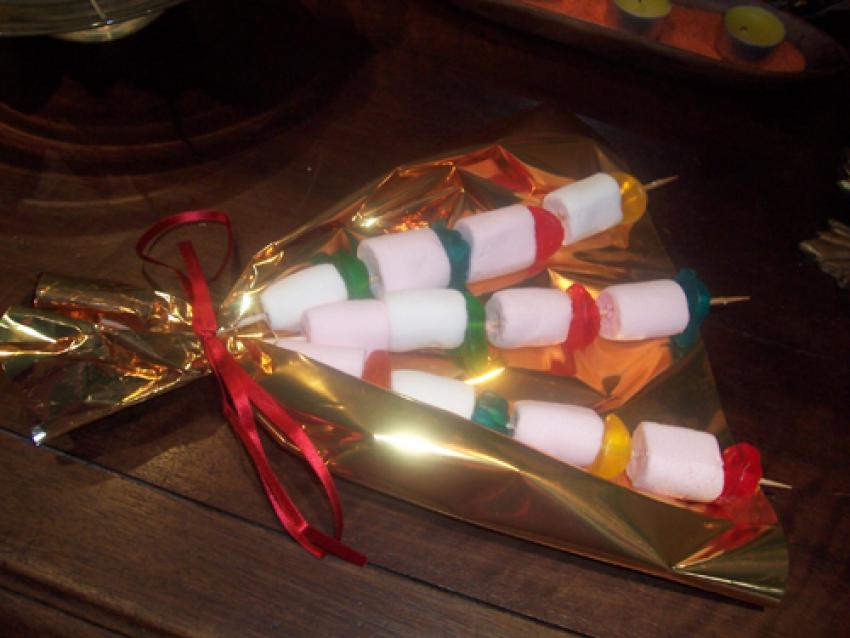 Materials needed:
Pink and white marshmallows and other gummies
Wooden skewer sticks (3 or 4)
One rubberband
Metallic colored paper
Ribbon (pink or red)
Scissors
Instructions on how to make a sweet Valentine candy bouquet:
Place candies on skewers alternating colors to make it more attractive to the eye.
Once you have made ​​all the sticks of candy, tie them to the base with a rubber band.
To create bouquet packaging, cut a large enough piece of metallic paper and place the Valentine candy skewers on top then gather the matalic paper at the base of the candy sticks, like you see at a florist.
Tie a colorful ribbon around the base. You have a beautiful Valentine candy bouquet that your family and friends are sure to find quite delicious.