How to draw a funny monkey
Learn how to draw this funny monkey of your very own.
---
You will need:
- Pencil
- Pen
- Eraser
- Paper
- Colored pencils or crayons
- Ruler (suggested)


Jeff's Tips & Ideas : Use lightly sketched pencil lines first for the structure. After, use a pen to draw in the final lines. When you're finished, erase the underlying pencil lines to reveal your drawing. Then - color it!
---
Let's start! Follow step by step our easy indications below !
STEP 1
Begin by sketching out a simple framework for your cartoon monkey.  Notice how I've used simple shapes and lines to make it all happen - quite easily.  Do the same.
STEP 2
Draw your monkey's face... feel free to change yours up a bit.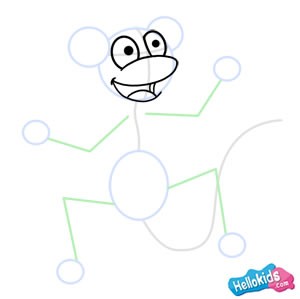 STEP 3
Complete the areas in and around the face...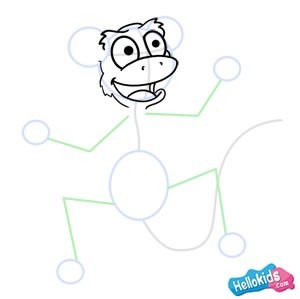 STEP 4
Draw the ears - BIG ONES - in this case!...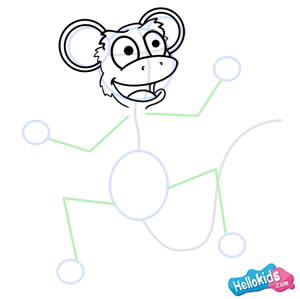 STEP 5
Sketch in the right (your left!) side of the monkey... only up to the part before the hand and feet...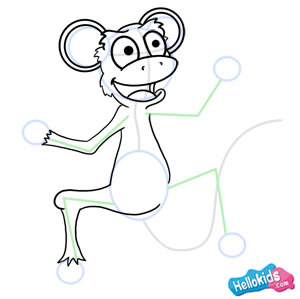 STEP 6
Mirror it on over to the other side - doesn't have to be perfect by any means...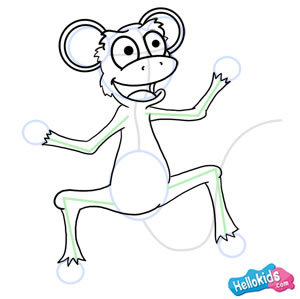 STEP 7
Now sketch in the remaining parts - hands, feet... and of course --- tail!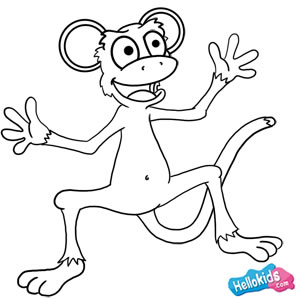 Color makes all the difference in the world.  And there we have it - another cartoon monkey - this one appearing to waiting for something to eat?... a banana perhaps?  Hope you enjoyed the lesson!  :-)
---
Here is a drawing of a funny monkey made by Jeff Scarterfield ! For more lessons by Jeff, check out his website at How-to-Draw-Cartoons-Online.com.

Happy Drawing! :-)