Celebrating St. Patrick's Day
page 1 / 2
St Patrick's Day is traditionally a day of dancing, drinking and feasting in honor of St Patrick. Today, these traditions continue along with a few American twists in honor of Irish heritage and culture.
When the Saints Come Marching In
New York City was host to the very first St. Patrick's Day parade on March 17, 1762.  Today, the New York City St. Patrick's Day parade remains the oldest civilian parade in the country.  With over 150,000 participants and nearly three million spectators, it is the largest St Patrick's celebration in the United States.  Although there will be over 100 St. Patrick's Day parades across the country on March 17, only Boston's St. Patrick's Day parade rivals that of New York City.
New York City St. Patrick's Day parade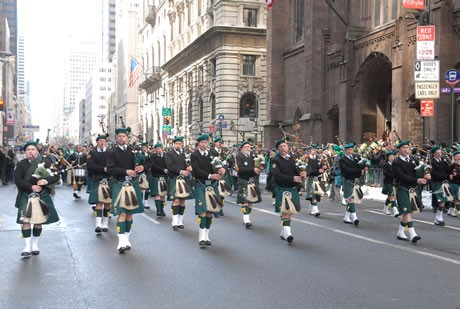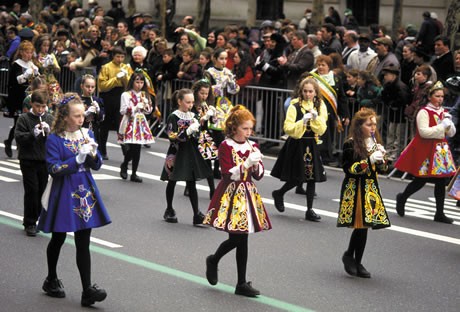 A unique Twist in Chicago and New Orleans
Both Chicago and New Orleans honor St. Patrick's Day with a unique twist. In Chicago, the Chicago River will be dyed green with 40 pounds of green vegetable dye.  Why, you ask?  In 1962, while the city's pollution control workers were trying to identify trace sewage in the river using various chemicals, they dyed the river green.  This accidental coincidence became the inspiration for a now long-standing but peculiar Chicago tradition.
Chicago Green River
New Orleans, on the other hand, features a parade in which cabbages, carrots, onions and potatoes are thrown from the parade floats.  A twist on the traditional parade throws of Mardi Gras, these vegetables are the traditional ingredients of an Irish Stew and are meant to be take home to be cooked as part of the St. Patrick's Day celebrations.
Your comments
1 vote(s) - Average rating 4/5
Tuesday March, 17, 2015 at 6:06 PM
Awesome
View other comments