From Puzzle Purse to Fortune Teller: Valentine's Day Cards

Handwritten Valentine's Day greetings first appeared as early as the 15th century and paper valentines became especially popular in England end Western Europe.  More elaborate, hand-crafted valentine's were created from honeycomb tissue, real lace, satin ribbons, richly colored inks and were even adorned with feathers, flowers, or gold leaf.  These exquisite valentines were the inspiration for valentines throughout the ages depicting floral wreaths, hearts and paper lace.

In the early Victorian era, there were a wide variety of handcrafted valentines.  Some examples of those include:

Acrostic valentines which featured verses in which the first letter of each line of the verse spelled out the loved one's name.  Read the valentine poem below written Virginia Eliza Clemm Poe for her husband, Edgar Allan Poe in 1846.  The first letters spell out his name.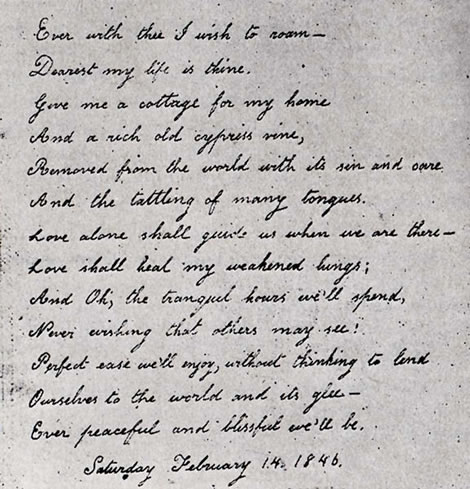 Cutout valentines which were made by folding the paper and then cutting out a design with small, sharp, pointed scissors that resembled lace, much like making paper snowflakes today.

Pinprick valentines which were made by pricking tiny holes in paper with a pin or needle, again to create the look of lace.

Perhaps the most unique and elaborate of all the early Victorian valentines was the Puzzle Purse.   A Puzzle Purse was an intricately folded valentine that, gradually revealed images and poems as it was delicately unfolded.  Typically, a puzzle purse contained verses that were meant to be read in a certain order and were thus numbered for the recipient, like a treasure hunt.  Made of nine equal squares, a puzzle purse could contain a gift or special memento, such as a lock of hair or a ring.  Once unfolded and read, the Puzzle Purse was intended to be refolded again for safekeeping.
 
Images © Nancy Rosin's Victorian Treasury
Mother of the American Valentine


Esther Howland is widely recognized as the Mother of the American Valentine.  Esther was the daughter of Samuel Howland, a well-respected stationer and bookbinder, in Worcester, Massachusetts.  Familiar with the world of papers from her father's profession and possessing a creative energy of her own, Esther, an artist, was inspired by an English valentine she received and resolved to create her own.  Although English valentine's were available in America, they were prohibitively expensive.  So, Esther convinced her father to order her exquisite papers and lace from England and created 12 samples that she implored her brother to display on his next sales trip.  Her ingenuity paid off, literally.  Her brother returned with orders for more than $5,000 of her hand-crafted valentines!  Esther employed her friends, created an assembly line, and the first American Valentine greeting card business was born, earning this savvy business woman $100,000 a year.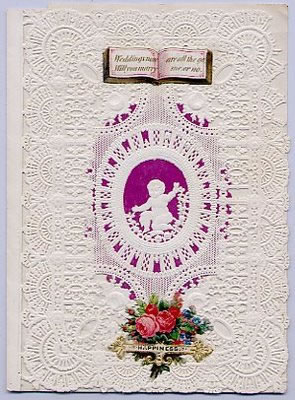 A Puzzle Purse Today?


Valentines cards have had many incarnations from intricate lace and floral designs of the Victorian era to three-dimensional and mechanical cards to those featuring popular cartoon characters today.

Today's version of the puzzle purse may well be a fortune teller or cootie catcher card.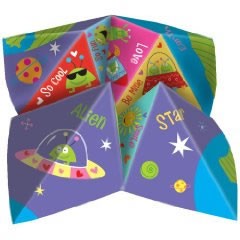 Although far less intricate, the fortune teller valentine still holds a bit of mystery for the recipient.  Like a puzzle purse, it is carefully folded and contains messages or fortunes underneath the inside flaps.  To reveal your fortune, you pick a number, open and close the fortune teller that number of times, and then carefully unfold the flap to discover the message and your secret admirer!

Happy Valentine's Day!