How to draw a Red-Eyed Tree Frog
Learn how to draw this little Red-Eyed Tree Frog from Costa Rica of your very own.
---
You will need:
- Pencil
- Pen
- Eraser
- Paper
- Colored pencils or crayons
- Ruler (suggested)


Jeff's Tips & Ideas : Use lightly sketched pencil lines first for the structure. After, use a pen to draw in the final lines. When you're finished, erase the underlying pencil lines to reveal your drawing. Then - color it!
---
Let's start! Follow step by step our easy indications below !
STEP 1
Begin your frog by shaping its head, symmetrically around a center line.  Makes for a nice little guide to maintain proportion.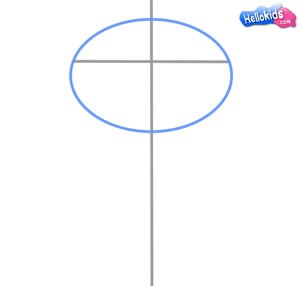 STEP 2
Visualize its body and hands with simple shapes.  Either draw this, or think it!  :-)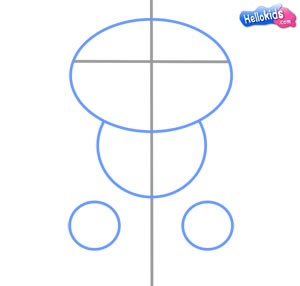 STEP 3
Position the legs.  Play around until you get a structure you like.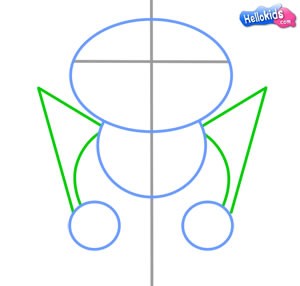 STEP 4
Big circles for eyes.  Later - they'll be red!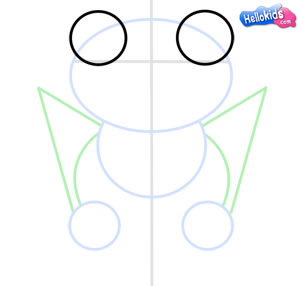 STEP 5
Position the head about the circle.  Notice the curve to bring the eyes together at the top.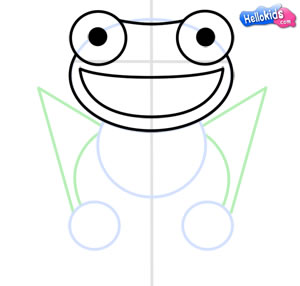 STEP 6
Simple arcs for arms...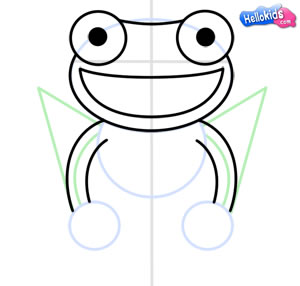 STEP 7
Three-toed 'spoke-like' hands can be brought into view like so...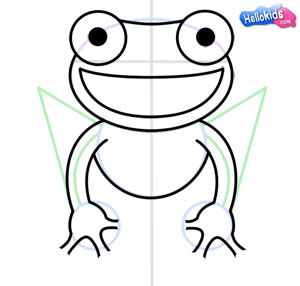 STEP 8
Circles for toes!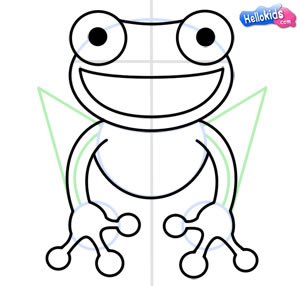 STEP 9
And now the legs - easy to draw I think... fall in behind - obscured by that which lies in front.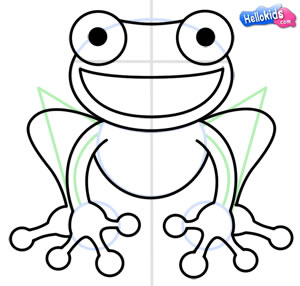 STEP 10
A tongue to catch flies!  :-)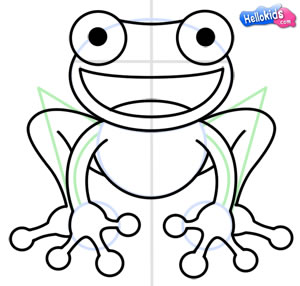 STEP 11
And there it is complete...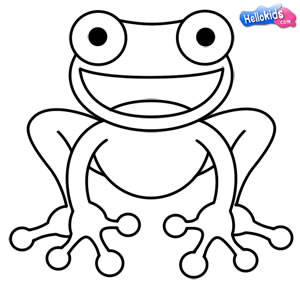 And finally - a vibrantly colored tree frog... native to Costa Rica.  Hope you had fun with this lesson!
---
Here is a drawing of a cute frog made by Jeff Scarterfield ! For more lessons by Jeff, check out his website at How-to-Draw-Cartoons-Online.com.

Happy Drawing! :-)