March is National Craft Month
March is National Craft Month
Not only is the month of March when springtime begins to take shape, birds start to sing, worldwide St. Patrick's Day are celebrated, Easter Egg hunts are organized and kites start to color the sky on windy days, but is also National Craft Month. Making crafts never go out of style and very satisfying creating something with your own hands.
Craft-O-rama
For all who enjoy crafting, Hellokids has an artistry collection of crafts for you to select and create. It is never too early to think ahead for holiday celebrations including Valentine's Day, St. Patrick's Day, Easter, Mother's Day, Father's Day, Halloween, Thanksgiving and Christmas. Making a special gift for someone on their birthday always makes for a special surprise wanted to give them something unique and handmade from you.
Craft Ideas
Bookmarks make great gifts for people who read books. They will never lose their place using your kind present.
Learn out how to make these beautiful BOOKMARKS !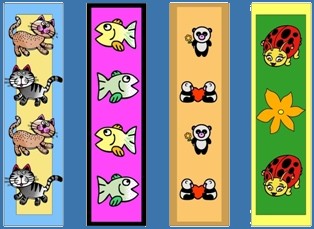 Birds
Welcome all your bird friends to your garden or inside displayed for all to see. Give them a custom-made home, nesting materials and tasty feast. You will love these fun projects...
St. Patrick's Day


Discover your luck with the fun selection of St. Patrick's Day crafts.
Easter
 Bunny hopping entertainment with the basket full of great Easter crafts.
Check out all of what Hellokids has to offer and keep crafting. Fun for the whole family.