To draw this Halloween character, you will need a white sheet of paper, a lead pencil, a gum eraser and some felt-tips and colored pencils to color in your masterpiece!

Now follow step by step the indications below to make a nice Halloween drawing.
---


1) Start by drawing the head of the pumpkin (an oval shape). Then draw a big mouth and two lines to create its body.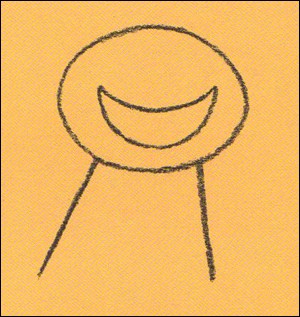 2) Add two circles for eyes, a triangle for the nose, some teeth, the tail of the pumpkin and some leaves on the top of the head. Then draw the pumpkin's arms.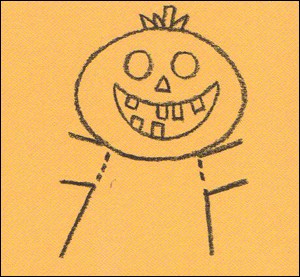 3) Draw the costume of the pumpkin, then draw legs of the Halloween pumpkin.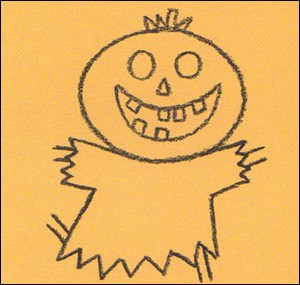 4) To finish your picture draw hands and feet, and draw the candle which the pumpkin holds in the hand.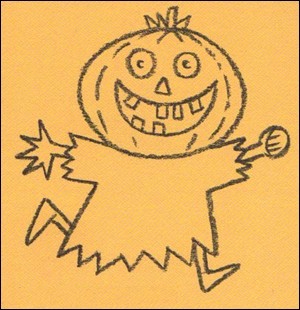 5) Color it with the colors of your imagination.
---
Here is Audrey's drawing ! Send us yours: [email protected] !