Hello Kitty is a very popular fictional character. Find out our coloring pages of Hello Kitty and friends: a pet cat called Charmmy Kitty and a pet hamster called Sugar. Just click on the thumbnail to go to the picture. Then you can print it out and color! Enjoy your favorite Hello Kitty coloring pages! Play and have fun with the HELLO KITTY match the pairs game too.

---
---
---
---
---
hello kitty coloring pages for girls
Your comments
6 vote(s) - Average rating 4.2/5
Tuesday October, 06, 2015 at 01:30 AM
THAT IS SURER COOL
Wednesday April, 01, 2015 at 08:39 AM
i like all picture
Sunday February, 22, 2015 at 4:17 PM
it is so cool
Tuesday October, 28, 2014 at 3:41 PM
THIS IS MY FAVORITE PICTURE
Tuesday October, 14, 2014 at 11:28 PM
Hey b hello kitty color .
Thursday October, 02, 2014 at 1:23 PM
Nice drawing
View other comments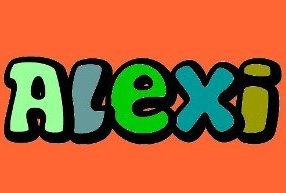 Names coloring pages
Fun with Names Choose from a wide variety of boys and girls first name coloring pages. You can print out your name or your friends names. If you do not find a name already created you can design your own name or word. Use the ...
Read More ...