Pizza Shadow Game online game
Find the right shadow ...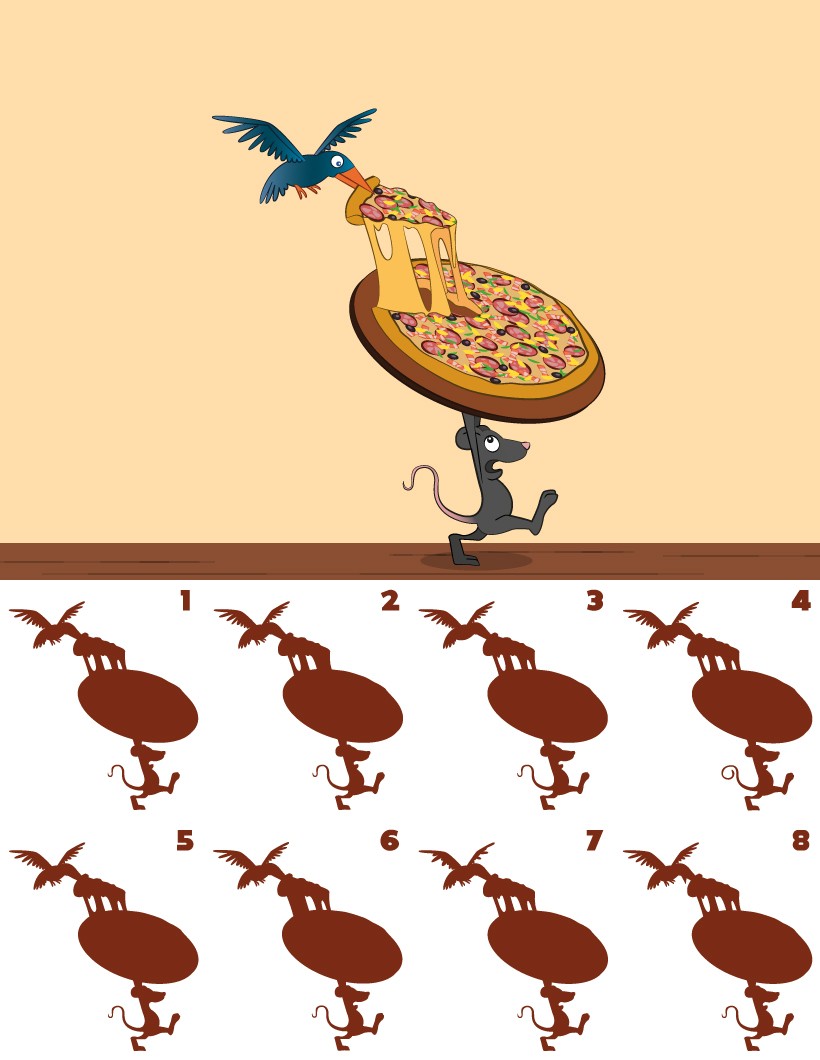 This mouse is about to lose a piece of his pizza! Can you choose the correct pizza shadow? Choose your level and see if you can find the perfect pizza shadow the first time. Shadow games are fun to play with your family and friends!