With 23 moons and her large rings, Saturn is the most amazing planet of the solar system. Planet Saturn is well known for its crown of rings.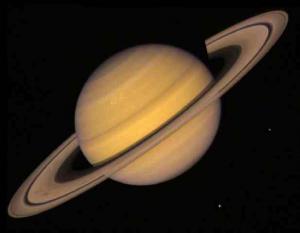 It is a planet as big as nine times the Earth. 23 satellites turn around Saturn.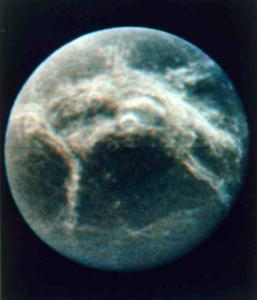 The biggest satellite, wrapped in fog, is called Titan. On his surface, the temperature is – 180°C. It is very cold. Think of it: water becomes ice at 0 °C! It it ten times colder that in a deepfreeze!
SATURN AND HER FIVE MOONS.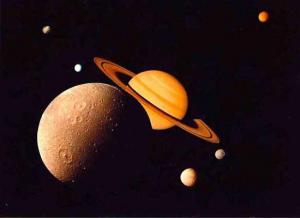 (Picture taken by the NASA)

Made of gas, Saturn is so light that she could float on an ocean… if however there existed an ocean sufficiently big to welcome this big planet!

Saturn is surrounded by thousands of very shining rings, made of blocks of ice and rocks. These blocks, of different sizes, turn around Saturn at top full speed.