BLACKIE AND KANUTO coloring pages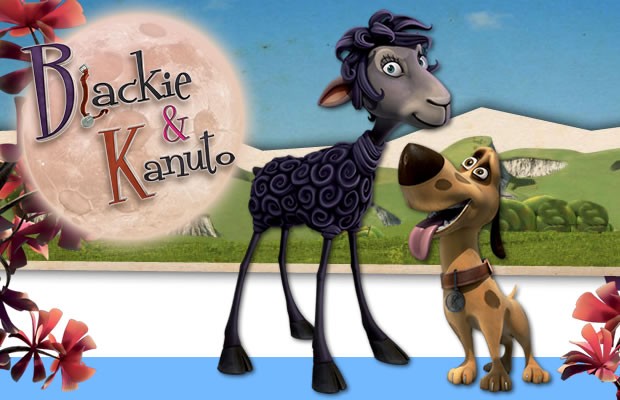 Blackie, a young black ewe, is the farm troublemaker. Her obsession: Fly to the moon. Kanuto, a German Sheperd is secretly in love with Blackie.
To protect her, he follows her on a wild adventure during which they meet with strange characters: a wolf fashion designer, spiders dressmakers, a gang of cosmonaut dogs and Pinkie, a giant ewe turned into Godzilla. This adventure, funny but also romantic, reveals as well a terrible secret that will change our view of the moon forever ... Have fun with Blackie and Kanuto coloring pages!