Spooktacular Halloween Coloring Pages
Monsterific Coloring Pages
You will discover the most important symbols and characters of to print out and color: witch, bat, pumpkin, ghost, phantom, vampire, Dracula and other Halloween monster coloring pages from Hellokids. 
Witches
Legends tell of witches gathering on the eve of October 31 - All Hallow's Eve, arriving on broomsticks, to celebrate the night. Click here to find a fantastic collection of  Halloween witch coloring page
Did you know that the original Jack O'Lantern was not a pumpkin? In Ireland, where the Jack O'Lantern tradition originated, they first used turnips for the lanterns. When Irish immigrants reached America, they started using pumpkins since they are larger and easier to carve. Click here to find our Carving Pumpkin Patterns pages that give some tips on creating your pumpkin lanterns!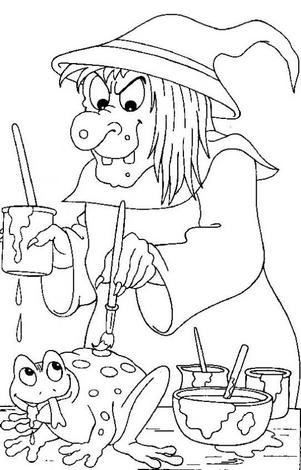 Pumpkins
Pumpkins are another symbol of Halloween. Click here to find out the best collection of Halloween Pumpkin coloring pages!
A ghost or a phantom is an apparition of a dead person usually encountered in places she or he frequented or the place of his or her death. Click here to find out all Ghost and Phantom Coloring pages! You will love them ...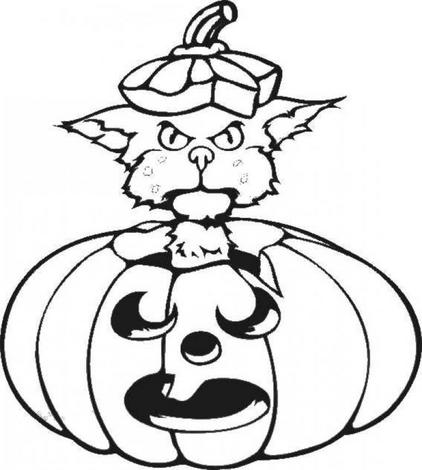 Haunted Houses and Ghosts
A place in which ghosts are supposed to appear is described as haunted. Our free printable Halloween haunted house coloring pages have everything you need for chills and thrills. Click here if you need spooky Haunted Castles coloring pages for a Halloween activity!
These Halloween Monster coloring pages are just great fun for kids of all ages. Click here to print our Halloween Monster coloring pages to hang them on the wall of your bedroom or classroom!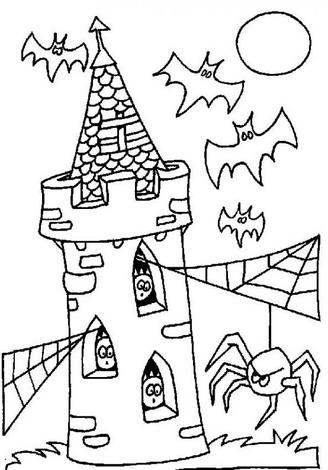 Vampires and Skeletons
Vampires and bats are a part of Halloween. You will love our coloring pages of the most popular vampire Count Dracula from Transylvania. Click here to print out the fantastic collection of Dracula, vampires, vampire and Halloween bats coloring pages for Halloween!
Do you like to color unusual things ? This Halloween skeleton coloring pages are just perfect for you! Click here to print scary Halloween Skeleton and Skull coloring pages! It's so scary ...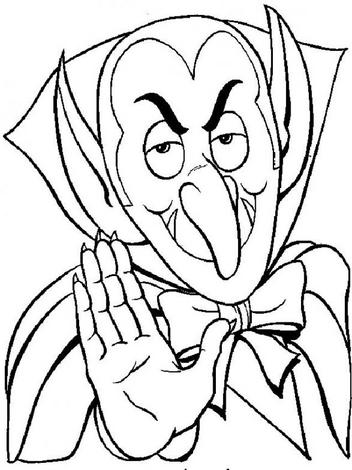 Halloween's Coming
Skeletons will be after you.
Witches, cats, and big black bats.
Ghosts and goblins, too.
Flap, flap, flap go the big black bats
Ooooo. Boo!
"Meow, meow, meow," go the ugly cats.
Ooooo. Boo!