Dressing up as a scarecrowfor Halloween night is easy. Learn how-to make a splendid homemade scarecrow costume ... all you need are over-sized dark colored items of clothing, if possible:
a check-print jacket
a 3/4 length pair of trousers
an old straw hat and an old pair of Wellington boots. You'll probably find all that you need in your grandparents loft or at a junk shop or jumble sale.
For your make-up, you can use green powder for your face and draw bags under your eyes with black powder or a crayon.
For your hair, use straw or a mop or bits of wool, attached to the inside of the hat.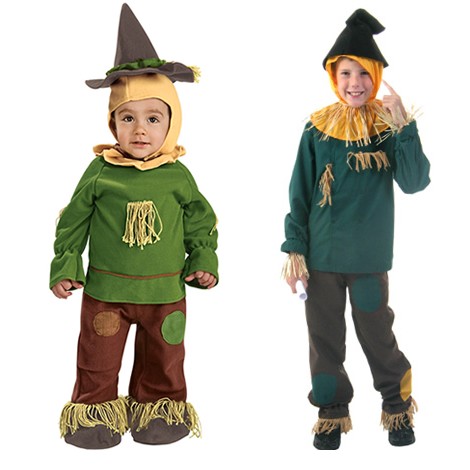 If you wish, you can find in an arts and crafts shop an artificial bird, which you can fix to your shoulder.