Coding Toys for kids: when learning is just fun!
Learning how to code at school
It's no secret that the cool class at some schools is coding. Rather than learn Spanish, kids are digging into Python and Java. After all, they are living the digital life and computer programming will be a must-have skill in the future. Savvy parents can introduce very young learners to the joy of coding They agree that time spent playing with this tiny robot can really count – to create, think, compete.
Ozobot: award-winning coding toy
Ozobot's parent company, Evollve, Inc. has had to build extra mantels to keep all of its national and international awards. And now it can add The National Parenting Center's 2016 Seal of Approval for "a great, innovative, non-intimidating introduction to computer coding." Ideal for kids as young as age six, now even first and second graders can manipulate the four colored markers included in the kit to draw squiggly lines or sequential boxes for Ozobot to follow.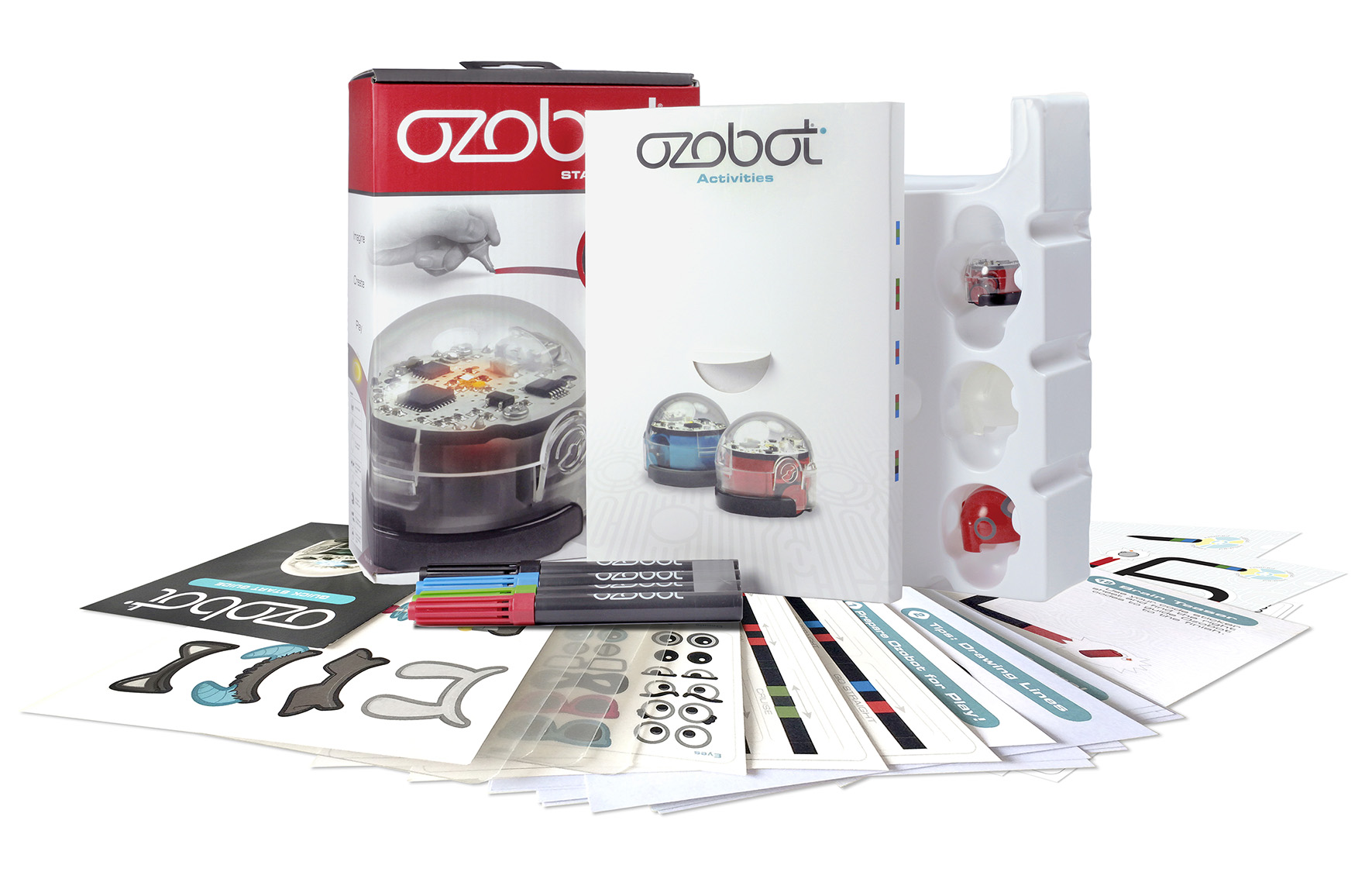 Ozobot Starter Pack • Age 6+ - $49.99
The National Parenting Center 2016 Seal of Approval Winner
"Ozobot is a tiny robot that moves as you program it to by simply coloring on paper with magic markers or even lines on an iPad. Ozobot reads the color of a line, and changes its body color to blue, green, or red. There's more to the colors you use, they are also codes for the bot to follow. They can make the bot speed up, slow down, turn, and more. Ozobot lets users experiment with basic programming. It is about the size of a quarter and about one inch tall. It takes about 35 minutes for the Ozobot to be fully charged, and the battery will last for about an hour. In the set you will find everything you need including charging cables and 4 felt pens for drawing/coding. The tips of the pens are thick which is required for Ozobot to pick up and follow. Parents felt that this was a great, innovative, non-intimidating introduction to computer coding. It requires concentration, problem solving, imagination, patience and focus. They also commented that it is quite appropriate for the suggested age."
Owners of the Starter Packs can upgrade to an Ozobot Bit for $9.99!
Bit
is the most advanced robot in Ozobot's toy chest. Visit
Ozobot.com
for free web-based and printable games and lesson plans.
Enjoy these award-winning coding
toys
!