Creating a Skylanders Coloring Page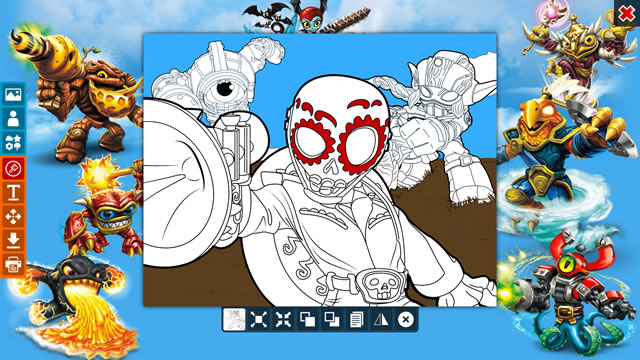 Using this Hellokids coloring page making machine you'll be able to manufacture Skylanders coloring pages as you wish! Choose a background, then choose the characters you want to put on your drawing. You can move them, change their size and even color them directly!
Even Eon finds this coloring machine is worthy of Skylands!
Start my coloring page