The differences Game - Hero 6 spot the difference game
Printable version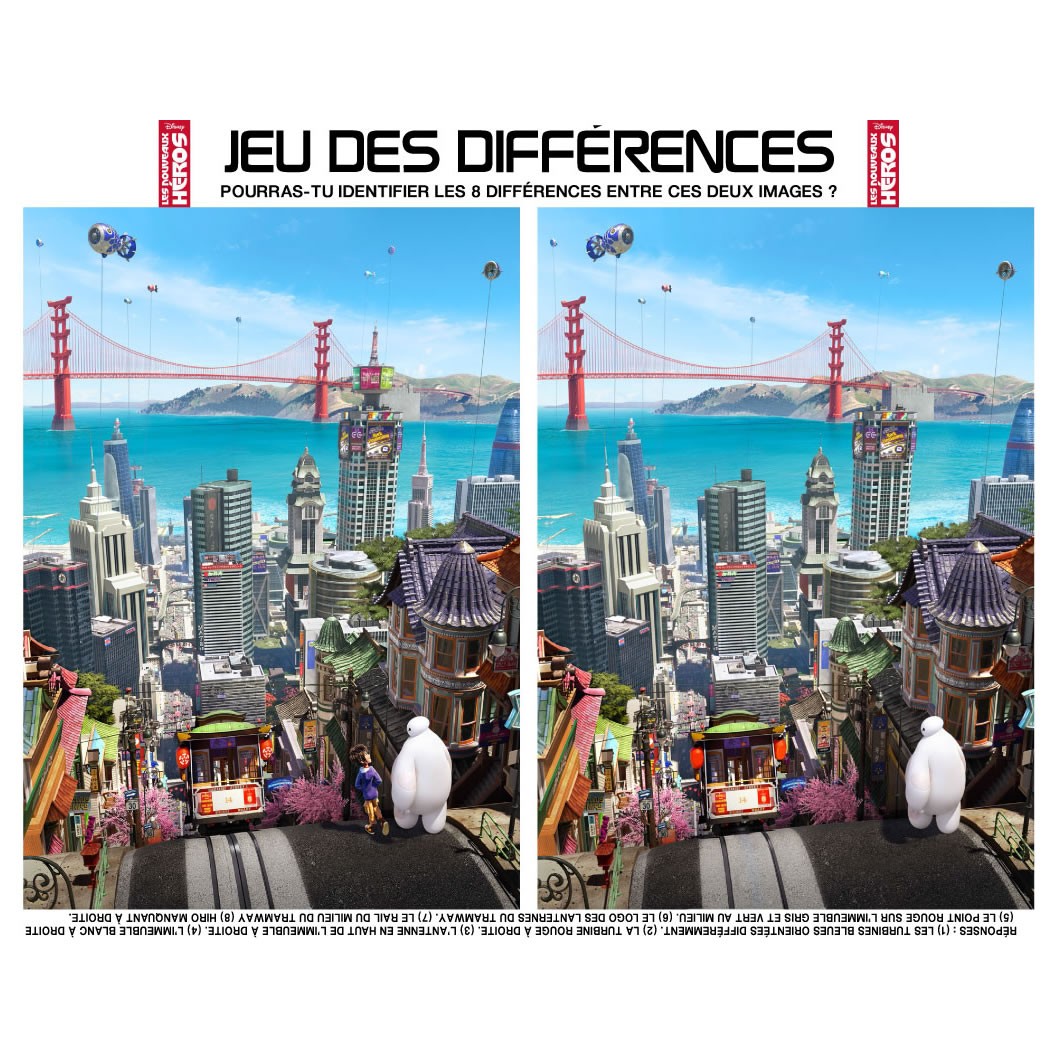 Eight differences have crept between the two images of a scene from the film [The New Heroes, will you know the back?
Hero 6 Find the Differences
See if your eye is keen enough to spot the 8 differences of this scene from the movie Hero 6. You will find many fun Find the Difference games to play from Hellokids.com. Enjoy!