Lily Flowers and beetle online game
Find the right shadow ...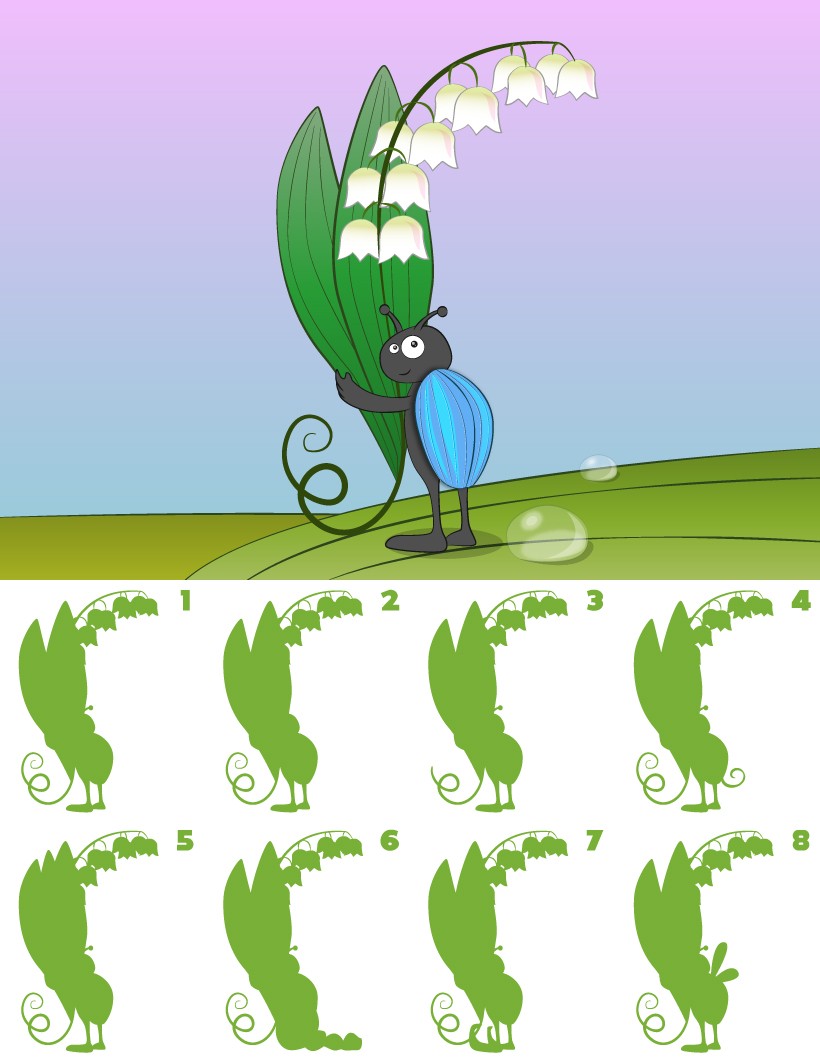 Beetle gives Lily bouquet
This Lily of the Valley with Beetle find the shadow game is a fun activity to do during the springtime. Challenge your family and friends to see if they can choose the correct shadow to win. You can discover more shadow games from our link Andorra.