Brown Bear in the Pyrenees online game
Find the right shadow ...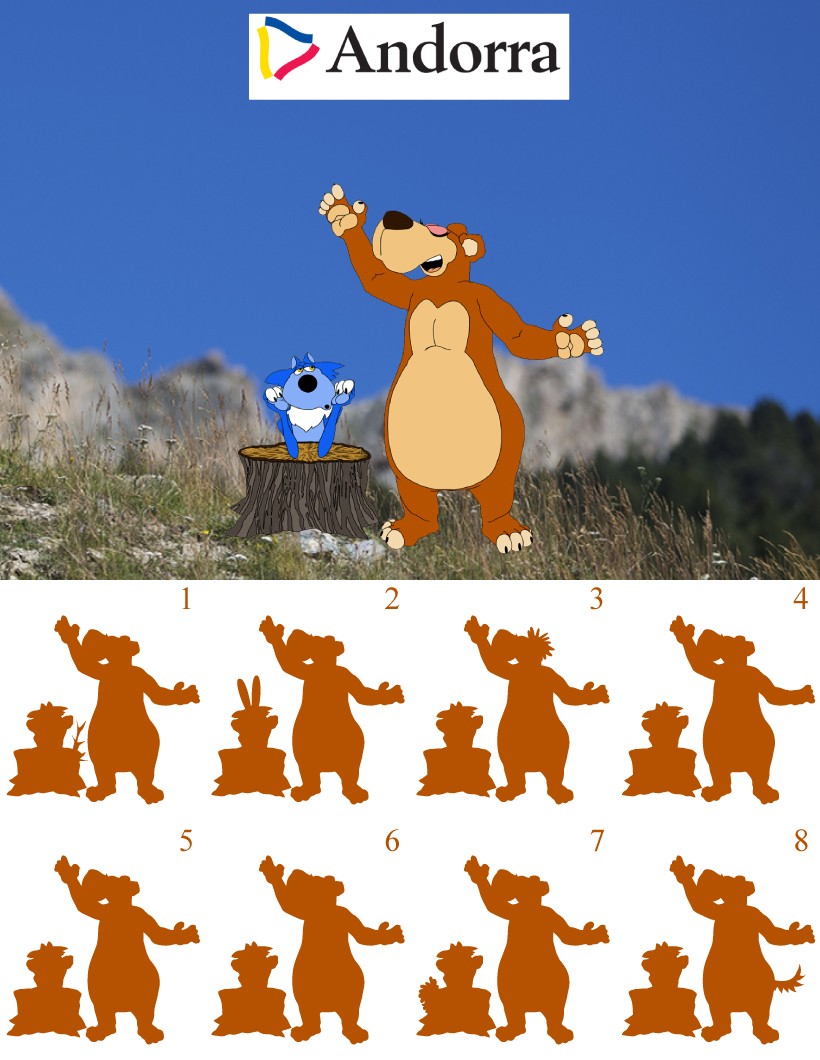 Brown Bear in the Pyrenees Shadow Game
This Andorra Brown Bear is singing to his little blue friend in the pyrenees Mountains. Can you choose the correct bear shadow to win the game. You can choose the easy level and then move up to the harder level to see if you have a keen eye to discover the correct Andorra Brown Bear shadow.