Feed the birds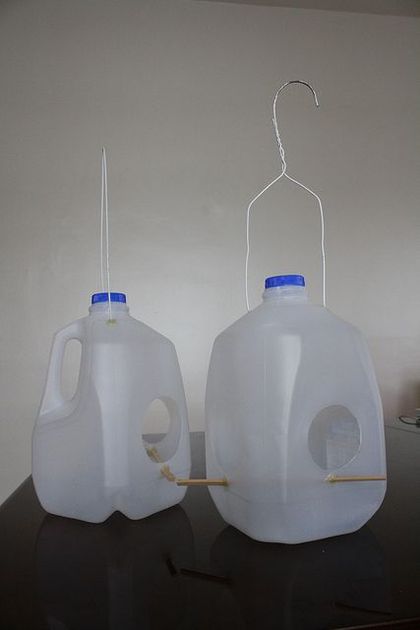 1. In a clean, dry large plastic jug, cut a hole 2inches from the base, large enough to slide your hand through.
2. Decorate the outiside with stickers.
3. Ask an adult to help you make a small hole in the center of the jug bottom and in the center of an aluminum pie plate. Glue the jug inside the pie plate, lining up the small holes and inserting a brass fastener.
4. Tie yarn around the jug's neck, then screw the cap on. Hang the birdhouse where you can in your garden.
Now you can watch your bird family.