Celebrate Thanksgiving with poetry:
Welcome to Hellokids Thanksgiving poem page! Here you will find 10 lovely poems all about Thanksgiving. This collection of thought provoking printable Thanksgiving poems are a great way to discuss the history of Thanksgiving and what Thanksgiving is all about. The Thanksgiving poems are fun to read and great entertainment for all the family to enjoy. The poems can be used for a school project, at a Thanksgiving performance or to recite on Thanksgiving day. These delightful Thanksgiving poems are an enjoyable way to get into the Thanksgiving holiday spirit. You may encourage your kids to write their own poetry about the Thanksgiving holiday to share.
Enjoy our other Thanksgiving ideas and activities such as: reading Thanksgiving jokes or Thanksgiving facts, color printable Thanksgiving coloring sheets, play puzzle games online, learn how to draw a Thanksgiving character and print Thanksgiving party invitations for your big turkey day! You will have days of fun entertainment with all the activities in the Hellokids Thanksgiving section.
---
---
---
---
---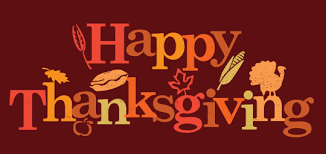 A Thankful Thanksgiving
As family and friends gather together for Thanksgiving there is much to be thankful for in each of our lives. Thanksgiving is a time of gratitude and giving to those less fortunate. Have your family show compassion and kindness this ...
Read More ...
Children and Poetry!
Exposing your children to poetry at an early age helps children to become fascinated with words and gives them the tools to become passionate about reading. Not only do the sounds and rhythm of poems build children's phonetic awareness but this skillful use of language familiarizes children to new vocabulary words and concepts. When children are younger begin reading to them simple poetry books that have funny catching rhymes. As your child gets older introduce them to poetry that may be about something they are interested in. Visit your local library for a selection of poetry that would suit your child's age. Visit our reading section to check out our library of Children's stories and poems.