Snowman winter fun for kids! 
Making a snowman in your backyard with your family or friends on a cold wintery day is a lot of fun! Snowmen symbolize the winter season and are themes used throughout Christmas time as decorations, greeting cards, movies, clothing and so much more. Snowmen are made by rolling 3 large snowballs and placing each one on top of the other and then use items to adorn your snowman such as: sticks for his arms, coal or rocks for his eyes and mouth, a carrot for his nose, a scarf around his neck and even a top hat. You can decorate your snowman anyway you like. However, if you have no snow to make a snowman friend outside and are still wanting to make a snowman, Hellokids has a frosty selection of printable snowman coloring pages to color online or print and decorate at home. Click on one of the pictures below to print out your favorite Snowman coloring page to color in. Enjoy!
---
---
---
---
---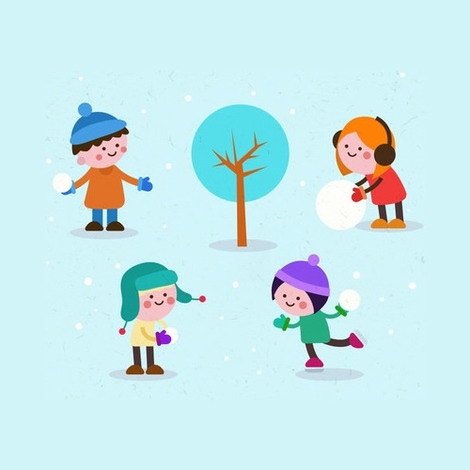 Winter Fun Ideas
The winter season is apon us and depending on where you live, the weather can be down right cold, snowy, windy and even icy. Summer may seem far away but there is plenty of winter fun activities to enjoy with family and friends no matter ...
Read More ...