Entertaining Thanksgiving Jokes!
You have your guests invited for a fabulous Thanksgiving feast and the only thing your missing is the entertainment. Look no further, Hellokids has the best Thanksgiving jokes for kids! Humor your family and friends at Thanksgiving by memorizing these funny Thanksgiving jokes. "What is the best dance to do at Thanksgiving? The turkey trot" is one of the many amusing jokes to humor your family and friends during this thankful holiday. There are many jokes you can tell about thanksgiving that will keep your audience laughing such as: crazy Thanksgiving jokes, Knock-Knock Thanksgiving jokes, Turkey jokes, Thanksgiving dinner jokes, Pilgrim jokes and cool Thanksgiving jokes. Click on the Thanksgiving picture icons below to see all the Thanksgiving jokes. Enjoy and keep smiling !
For more Thanksgiving fun ideas and activities visit Thanksgiving party invitations , play with the Thanksgiving sliding puzzles or color the printable Thanksgiving coloring pages for this gateful holiday.
---
---
---
holidays Thanksgiving turkey holiday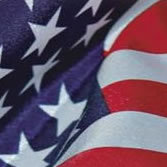 Celebrate Labor Day
Even thought summer doesn't officially end until the third week of September, some people associate the Labor Day  holiday with the end of summer. Labor Day is celebrated on the first Monday of September and signifies an important ...
Read More ...
Have a Thanksgiving Spectacle
Putting together a kids Thanksgiving show is easy and fun entertainment. At the same time the adults are preparing the meal and setting the table while watching a little college football you can organize all the kids there for the Thanksgiving feast to put on a entertaining Thanksgiving program for after dinner. It would be fun to read about the history of Thanksgiving and put on a short presentation of the first Thanksgiving shared by the Pilgrims and the Indians. Learn the funny Thanksgiving jokes to make the audience laugh or recite a Thanksgiving poem. Hellokids provides bountiful fun ideas and activities to enjoy during the Thanksgiving holiday.