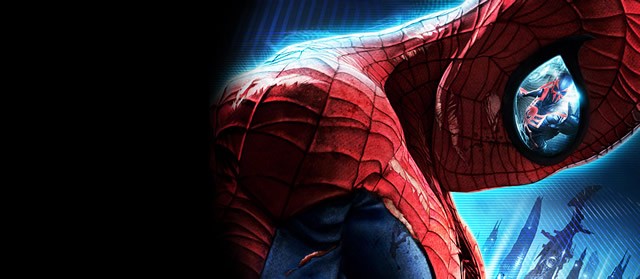 Spider-Man little boys favorite super hero online coloring sheets 
Print coloring sheets of your favorite crime fighter using his super powers to battle villians and bring justice to those who break the law.  The Spider-Man coloring pages can be used to make party invitations, posters for a child's room, cover books, paper airplanes, fun writing paper.  Have fun with your friends and family coloring the Amazing Spider-Man printables offered on Hellokids.
---
---
---
Spiderman marvel Superhero coloring pages for boys
Your comments
2 vote(s) - Average rating 4/5
Wednesday August, 19, 2015 at 09:06 AM
Hullk Colouring Avengers
Saturday January, 24, 2015 at 4:22 PM
D
View other comments
Who is the Spiderman ?
2012 marked the 50th anniversary for Spider-Man. Spider-Man was created in 1962 by Steve Ditko and Stan Lee. Spider-Man made his debut in issue #15 of the anthology series Amazing Fantasy in August 1962. Spiderman is one of the Marvel Comics popular superheroes. Spiderman's alter ego is Peter Parker who is a teenager with an astounding talent for science. The Spiderman story begins with Peter Parker, a high school student, being bitten by a genetically engineered spider. The next morning, Peter Parker finds that he has better vision and that he has a more muscular physique. He discovers he has superhuman strength, amazing speed and agility. Spidey can cling to any surface and starts to learn how to scale walls, jump across buildings and swing using webs. Spider-Man's spidey senses allow him to sense danger.  Peter hopes to win the heart of Mary Jane Watson, the girl he loves, and in Amazing Spider-Man he battles the villainous Green Goblin, father of Peter's best friend, Harry Osborn. Spiderman not only fights villians like Carnage, Doctor Octopus, Green Goblin, Venom, Kingpin and Hammerhead he makes a point to patrol the streets everyday, hunting down thieves, gangsters and anyone else who tries to escape the law.  Spiderman has several nicknames such as Spidey, Your Friendly Neighborhood Spider-Man, Bug Head, Webhead, etc..  Print to color our sci-fi collection of Spider-man online coloring pages.