Who's Barbie? Barbie is a best-selling fashion doll launched in 1959. Barbie's full name is Barbara Millicent Roberts. She has an on-off romantic relationship with her boyfriend Ken, who first appeared in 1961. Barbie and Ken split up in 2004, but now they are back together again. Barbie has a lot of pets including cats and dogs, horses, panda, lion cub, and zebra. She has also a wide range of vehicles, including pink convertibles, trailers, jeeps and a pink airplane. For decades, Barbie remains the girls' favorite doll. What could be more normal!!! Barbie is perfect, she is beautiful, Barbie has many wonderful friends as she is considerate with her close friends.
Hundreds of Barbie coloring pages
Hellokids.com offers you a huge range of Barbie pirntables retracing all her adventures. You just have to have colored pencils or markers and give life to your favorite doll! You can also color Barbie online using the Hellokids online coloring tool: reinvent the Barbie's wardrobe without even print drawings.

The largest collection of Barbie coloring books is on Hellokids.com! Choose from the Barbie stories below and click the coloring page you prefer to make it larger then print it out. Enjoy!
---
Barbie in The Pearl Princess

36 barbie printables

Barbie in Mariposa & the Fairy Princess

20 barbie printables

Barbie In The Pink Shoes

29 barbie printables

Barbie in The Princess & The Popstar

34 barbie printables

Barbie in A Fairy Secret

26 barbie printables

Barbie in A Fashion Fairytale

37 barbie printables

Barbie In A Mermaid Tale

61 barbie printables

Barbie in The Princess Charm School

28 barbie printables

Barbie In A Perfect Christmas

16 barbie printables

Barbie Doll

12 barbie printables

Barbie in Princess Power Coloring Pages

18 barbie printables
---
---
---
---
Barbie coloring pages for girls dolls
Your comments
40 vote(s) - Average rating 4.4/5
Saturday November, 28, 2015 at 08:45 AM
Hellokid is very good page Ilove barbie please load more beautiful pages
Sunday November, 22, 2015 at 8:48 PM
I have never seen a game soooo fun!!!!!!!!!!!!
Wednesday October, 21, 2015 at 11:11 AM
I love barbies so much.
Wednesday September, 02, 2015 at 9:01 PM
i love thiss i daily print this out
Friday June, 19, 2015 at 8:54 PM
now i love! barbie's this is more like it!!! i especially love straw berry short cake!!!!lol
Wednesday June, 03, 2015 at 5:41 PM
very nice game
Tuesday June, 02, 2015 at 07:29 AM
HELLO!! My dear friends!! Do you like barbies????? Yo know i like sooooooooo much barbies..... I LOVE YOU BARBIES!!!!!!!
Monday June, 01, 2015 at 6:23 PM
Hello!!! I am Dipika. Ia m 11year's old.. I love you BARBIES.... I like sooooooooooooooooooooooooooooooooooooooooooooooooooooooooooooooooooooooooooo much barbieeeeeeeeeeeeeeeeeeeeeeeeeeeeeeeeeeees I SO MUCH LOVE YOU BARBIESSSSSSSSSSSSSSSSSSSS
Wednesday May, 13, 2015 at 3:30 PM
I like this barbie images. DO YOU LIKE BARBIE GIRL?Please comment for this page
Wednesday May, 13, 2015 at 12:53 AM
Oh! My I like it very much I'm a big fan of barbie. The game was very good!
View other comments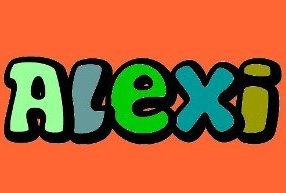 Names coloring pages
Fun with Names Choose from a wide variety of boys and girls first name coloring pages. You can print out your name or your friends names. If you do not find a name already created you can design your own name or word. Use the ...
Read More ...