Find out your favorite coloring sheets in CHRISTMAS VILLAGE coloring pages. Enjoy coloring with the colors of your choice. This lovely Snow-covered house coloring page is one of my favorite. Check out the CHRISTMAS VILLAGE coloring pages to find out others.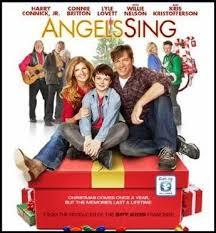 Angels Sing DVD Giveaway
The best heartwarming movie of the season. Warm up your holidays with a great movie to watch with your family and friends during the Christmas season that will be sure to put a smile on everyone's face. Angels Sing Have you ever ...
Read More ...