Human Torch and Thing
The Fantastic Four superheroes are in action to protect the public and bring justice to the villains. You will discover a league of Fantastic Four and superhero coloring pages for you to enjoy from Hellokids. Color your design online with the interactive coloring machine or print to color at home. There is a nice selection of Marvel Comic character coloring pages for to check out too.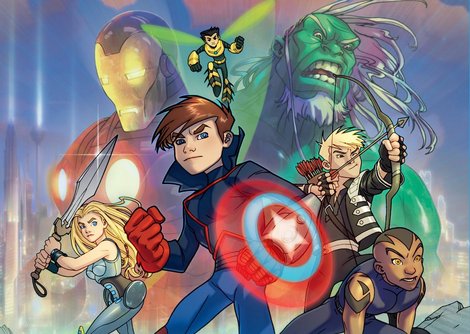 Heroes of Tomorrow - Marvel comics coloring pages
Next Avengers: Heroes of Tomorrow Based on Marvel Comics, Next Avengers: Heroes of Tomorrow is an animated film about the children of the Earth's greatest Heroes battle against Ultron.The film features the Avengers' teenage ...
Read More ...