For the Halloween ghost costume for kids, all you need is:
an old white sheet
a white bath towel
or a big square of white fabric
Scarf (white, red or black)
Scissors
black marker to bold the eye shadows

Place the sheet over your head and with a pencil, draw the openings for your eyes and mouth.
Take the sheet off your head and, using a pair of scissors, cut out the openings you have just drawn.
Using a black marker, draw round the outlines of the holes you have just cut. You can also add 2 small openings for your nose, but it's not obligatory.
Tie a white or black scarf around your neck (on top of the sheet) to keep your costume in place.
You can also wear white gloves to give a finishing touch to your costume.
IMPORTANT: remember to wear white or very pale colored clothes under your halloween ghost costume.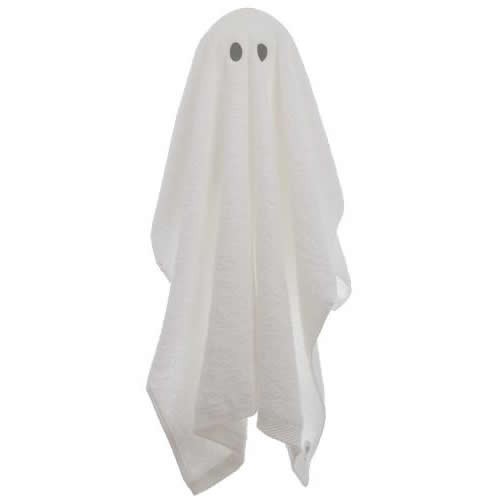 Now you're ready to haunt the neighbourhood!