Add some colors of your imagination and make this Mickey Mouse and the panda coloring page nice and colorful. Find free coloring pages, color poster and pictures in Mickey Mouse coloring pages! Print out and color these free coloring sheets and send them to your friends!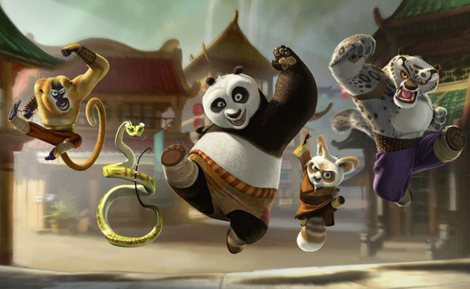 Kung Fu Panda coloring pages
Kung Fu Panda Kung Fu Panda is an animated film about Po the panda (voice of Jack Black), who works in his family's noodle shop and dreams of becoming a kung-fu master. His dream becomes a reality when, unexpectedly, he must fulfill an ...
Read More ...