National Burger Day - Hellokids
Celebrate and eat hamburgers!
National Burger Day
May 28th is National Burger Day so head to your favorite burger joint or fire up your grill and enjoy this American staple food. Nothing is more American than a big juicy burger! In fact 9 billion burgers were served by America Restaurants in 2014. Many local burger restaurants have special deals on this important day or turn up the heat and invite your friends to a party in honor of the HAMBURGER.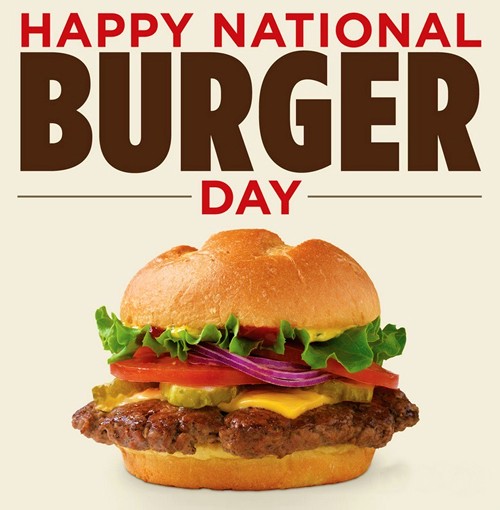 Fun Hamburger Facts
The name Hamburger was derived from Hamburg steaks that were introduced to the US by German immigrants.
How big was the biggest Hamburger? Well, it was a giant. In 1982, 10,000 people came to taste the largest Hamburger ever built. Even if it was just a single bite; imagine the mammoth size that was needed to feed those 10,000 mouths. The burger weighed a staggering 3,591 pounds.
Hamburgers are often known by the name Liberty Sandwich. This name was introduced by American soldiers during WWI because they wanted to avoid any German name.
In 1921, the first fast food restaurant was opened which sold hamburgers for just 5 cents!
If all Hamburgers eaten by Americans in a year are arranged in a straight line, it would circle our Earth 32 times or more!
McDonald's holds the record of selling 300 billion burgers till date. The company sells 75 or more burgers every second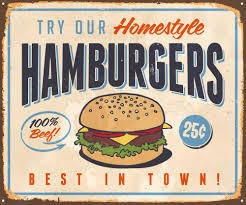 Burger Joints to eat at during your summer holiday
Instead of making a quick stop at one of the many fast food restaurants easily and conveniently located close to any highway you would be driving on this summer holiday, find a specialty burger joint that would be fun for the whole family and guaranteed to please any burger connoisseur. Here is a list of just a few popular burger joints worth making part of your summer travel eating plan! Don't forget to order a side a fries and a malt shake!
Feltner's Whatta-Burger - Russellville, AR
Mr. Bartley's Burger Cottage - Cambridge, MA
Dilly's Corner - New Hope, PA
Hodad's - Ocean Beach, CA
Top Notch Beef Burger Shop - Chicago, IL
Menches Bros - Green, OH
Weber's Superior Root Beer Restaurant - Tulsa, OK
P.J. Clarke's - New York City, NY
The Cozy Inn - Salina, KS
Cassell's Hamburgers - Los Angeles, CA