JOLLY GOOD! Lottie Dolls Foster Girls
Imagine a childhood with no stereotype genders. Boys enjoy cooking and ballet while girls pursue the toughest math classes. Adjectives like pretty, popular and princess are erased and replaced with strong, smart and a bit bold. The rethinking of how boys and girls are "supposed" to act, think and behave starts with their toys. One British company, Arklu, has put the power of girlhood into a 7½" doll collection called Lottie™ that's aimed at ages 3 and up. Here, fashion
dolls
can be fervent, feisty and of course fun -- just like little girls.
There is a Lottie doll for your daughter
For parents hoping their daughters will study science, math, technology and engineering - playing with Butterfly Protector Lottie may inspire a love for nature, experiments and science.
For a strong mind and strong body, girls will find intrigue with Kawaii Karate Lottie.
Unconventional career paths can be found in Pirate Queen Lottie, not a current career track but a path that shows that women can do anything men can do! Right matey?
Robot Girl Lottie is a whiz at the science fair. An interest in robotics could happen by playing with this adorable toy!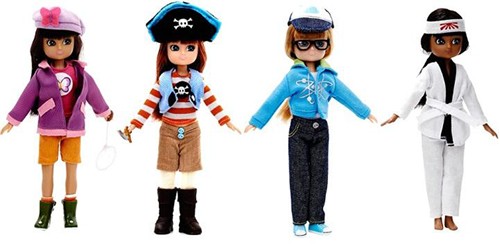 Consider all of the detail Lottie puts into its dolls and accessory kits
Dolls look like 9-year-old girls are supposed to. And that's their selling point, according to reports.
Manufactured and marketed as an antidote to unrealistically proportioned dolls, like Barbie, and suggestively-dressed dolls, like Bratz, the wholesome Lotties have sold by the thousands since hitting North America" -- all in just a few months!
Indeed all Lottie dolls are modeled on the dimensions of a real 9-year-old girl, whether she grew up in Dover, England or Dover, Delaware. The award-winning Lottie collection has become a hit in 14 countries. Stateside, over 600 specialty stores carry the doll and her clothing with names like English Country Garden and Autumn Leaves Lottie. The line is easily found at Amazon.com. Look for Lottie in 2014 to join the shelves at over 1000 neighborhood stores!
Lottie Dolls USA has its own website, www.Lottie.com/US/ since the dolls are sold globally and are
described in 17 non-English language versions including Chinese, Russian and Japanese! Here in the States on Facebook, Lottie is picking up fans daily as moms post pictures of their children with their favorite character.
The American toy industry has taken notice of the meteoric rise of the Lottie line. Multiple toy judges have awarded their highest praise and awards to the company that uses the tag line, Be Bold, Be Brave, Be You.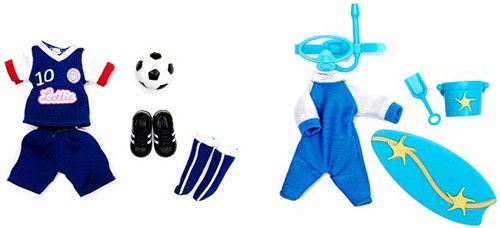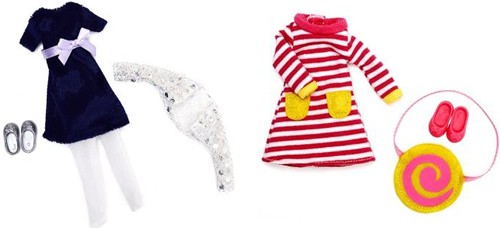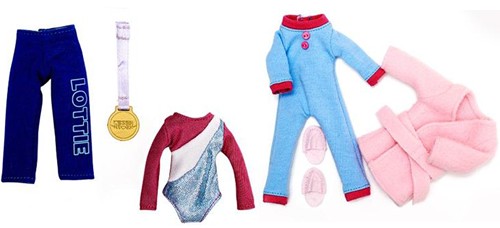 Each Lottie doll arrives in a giftable, illustrated and collectable "doll box bag" with handles with minimal plastic packaging. Lottie clothing is easy to dress and undress using Velcro fasteners. Her long hair -- in various shades -- is soft and won't tangle or knot. Standing at 7.5 inches, she is perfectly sized for little hands to hold and carry her around the room and across town. Her jointed body can have her do splits and turn her head to strike a pose. All dolls and clothing are suitable for children ages 3 and up.
Your comments
1 vote(s) - Average rating 5/5
Friday July, 10, 2015 at 9:29 PM
good
View other comments