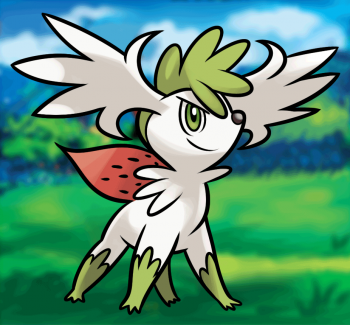 Here is another Pokemon species that will be gracing the front page of Dragoart today. So here is "how to draw Shaymin", step by step. Shaymin is a small species that looks a lot like a hedgehog. Since this is a genderless species, there is no boy/girl choice when catching one of these Pokemon. Shaymin is an all white creature that has a green pasture on the top of it's head and back, as well as pink flowers on each side of the face. Even though Shaymin looks big in the lesson, it is actually small as I mentioned before. One of their well known abilities is to take a polluted area and instantly purify it from all the debris and dirt. This species comes in two forms, land and air. The one you see before you is Shaymin Sky. Drawing Shaymin should be exciting for those of you that love Pokemon and for those of you that requested a lesson on this species. Have fun and be sure to upload your finished work when you are done. ....
Step 1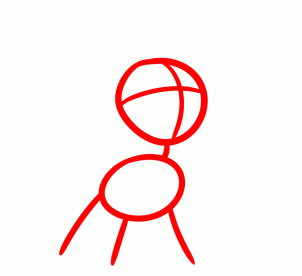 Make two shapes, one for the head and another for the body. You will then sketch in the facial guidelines as well as the neck and leg guides.

You will find incredible drawing tutorials for kids with step-by-step explanation how to create great drawings. All how to draw tutorials on HelloKids are provided by our partner, Dragoart.com. Pets, Pokémon, fantstic beast and dragons, be sure you will find something to draw on Hellokids!