How to Draw Rochelle, Rochelle from Disney Planes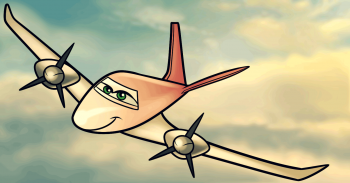 So far I uploaded Dusty from Disney's spin off of Cars called 'Planes'. Here is "how to draw Rochelle", step by step. I really don't know what to say about Rochelle because there is absolutely no information on her as of yet. I do know that she will be voiced by Julia Louis-Dreyfus. I would actually like to know what type of plane she is because it would be interesting to find out. All I know is that the movie is set to be released August 2013, and she is supposed to be Dusty's love interest. As far as anything else, it'a all blank to me. For now, you will have to be okay with just drawing Rochelle from Disney's Planes. I will be back later with other drawing fun so stay tuned. ....
Step 1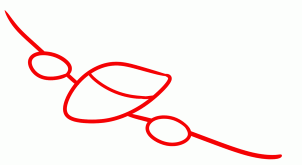 Again we will start with some basic guides and shapes for drawing Rochelle. Make the shape of an eye for the actual body of the plane. Then draw the wing lines followed by the guide shapes for each propeller.
Step 2
For the second step you will need to draw out the actual shape of the plane's body which is being drawn on a 3/4 angle. When that is done draw both the vertical and horizontal stabilizers, then proceed to step three.
Step 3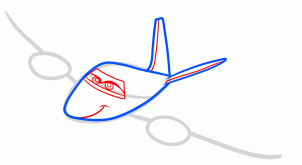 Next up, draw in Rochelle's windshield which also acts as her face or eye area. You will then draw the eyes, lids, lashes, and then her smile. Don't forget to add the line detailing on the back fins.
Step 4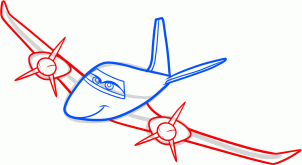 Lastly, finish drawing the wings by first sketching out their actual shapes. Once that is done you can draw in the propellers, then add detailing where applicable. Erase the mistakes throughout the drawing then you're finished.
Step 5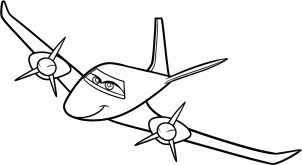 That's it guys, your drawing of Rochelle from Disney's Planes is all set to color in. Have fun doing that!

You will find incredible drawing tutorials for kids with step-by-step explanation how to create great drawings. All how to draw tutorials on HelloKids are provided by our partner, Dragoart.com. Pets, Pokémon, fantstic beast and dragons, be sure you will find something to draw on Hellokids!