How to Draw Don, Don Carlton from Monsters University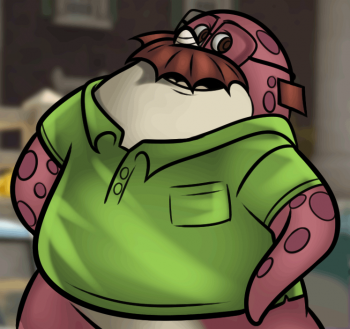 Okay so this is what you call a monster that is based on some sort of octopus of some sorts. Up next, we will learn "how to draw Don Carlton", step by step from Monsters University. He is part of the Oozma Kappa fraternity, but even so he still looks too old to be going to collage. That's because Don has returned to get even better with scaring. This pudgy looking fellow should be a breeze to tackle because drawing Monsters University, or Monsters Inc characters usually is. Don Carlton isn't one of the main figures in the film, but he is probably going to serve some purpose. See you guys later, and remember to stick around to see who I upload next.....
Step 1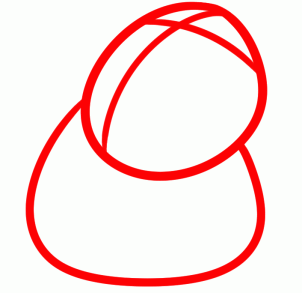 Make two big circles for Don's body then sketch in the facial guidelines.
Step 2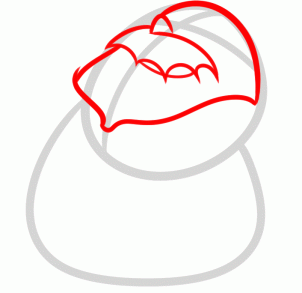 Next, sketch out the actual structure of Don's face and head like so, then draw in the fin like mustache. Add the small horn like shell for the nose, then draw in the collar lining that his head or face rests on.
Step 3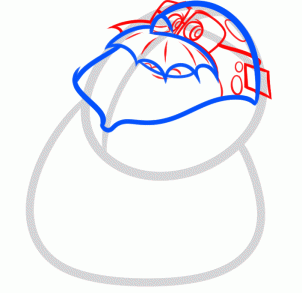 Next, draw the square shaped glasses, then draw in the eyes, spots on the skin for texture, then add detailing to his mustache. Add the square shape for the ear and make the teeth.
Step 4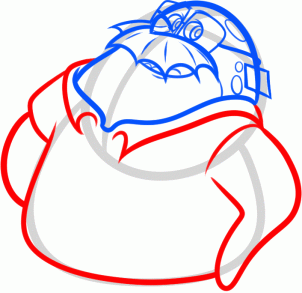 It is now time to draw in his large framed body. Draw the shirt collar, then draw the torso which also happens to be the form of the shirt. Add the handless arms, then move to step five.
Step 5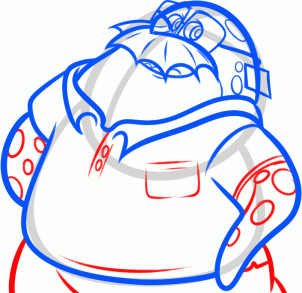 Draw the lower half of the body which should also include the tail, then draw in the shirt detailing as well as the buttons and pocket. Add the spots on Don's arms as well. Erase all the mistakes before you leave this step.
Step 6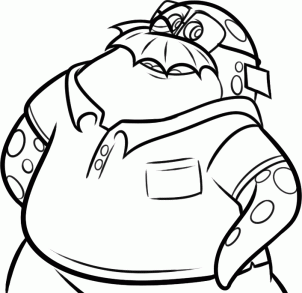 Here he is. All done and ready to color in. I hope you had fun with drawing Don Carlton.

You will find incredible drawing tutorials for kids with step-by-step explanation how to create great drawings. All how to draw tutorials on HelloKids are provided by our partner, Dragoart.com. Pets, Pokémon, fantstic beast and dragons, be sure you will find something to draw on Hellokids!