How to Draw Claire, Claire Wheeler from Monsters University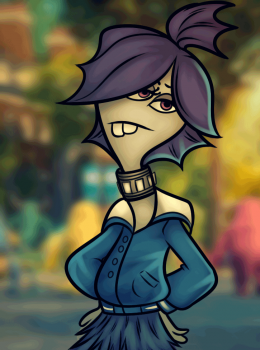 So I have some lessons going up today that will be based on characters from the second Monsters Inc movie called 'Monsters University. To start things off I will show you "how to draw Claire Wheeler", step by step. Claire looks like your typical emo/goth monster chic but she's actually the Greek Council president at Monsters University. As of right now her personality is unknown and since the movie is going to be a hit, I won't spill the beans by spoiling the film for you. All I will do is show the task to drawing Claire. I will be back in a bit with more drawing fun so stay tuned in. Peace folks.....
Step 1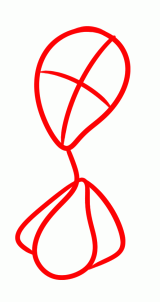 Let us begin the first step by drawing out the guides for the head and body. Sketch in the facial guidelines, then draw the bumps for the arms.
Step 2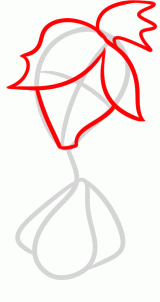 Next, sketch out the shape of her face, as well as the bangs and fish fin like ponytail.
Step 3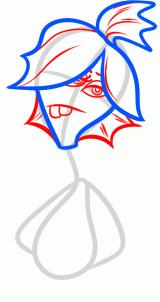 Draw the back part of her head which is also fin shaped, then draw in the eyes as well as the mouth and teeth. Add detailing to the hair and face, then proceed to step four.
Step 4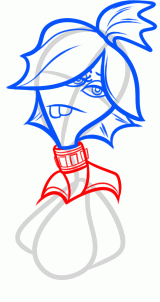 Continue to draw in the neck or attire. It looks like she is wearing some sort of choker. Add the detailing to the choker, then draw the collar flaps as well as more of her neck.
Step 5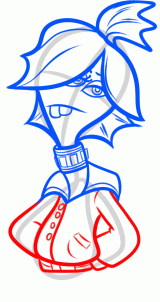 Okay, we will draw the torso and her arms. The arms are behind her back so you won't see her hands. She is wearing a University jacket so that means you will have to add the buttons and pockets.
Step 6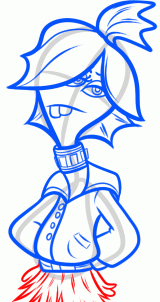 For the last drawing step all you have to do is draw the skirt that she is wearing followed by the detailing to her skirt. Erase the mistakes then you're done.
Step 7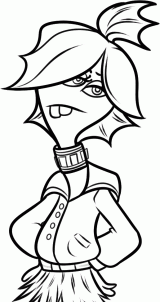 Here is Claire Wheeler from Monsters University. Color her in and you're done.

You will find incredible drawing tutorials for kids with step-by-step explanation how to create great drawings. All how to draw tutorials on HelloKids are provided by our partner, Dragoart.com. Pets, Pokémon, fantstic beast and dragons, be sure you will find something to draw on Hellokids!