How to Draw Wallow, Bravest Warriors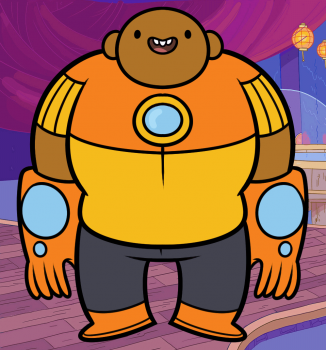 Every show needs an offbeat character and that's what this one is for Bravest Warriors. Here is "how to draw Wallow", step by step. Wallow is a big kid that seems like he would be the dumbest, not the smartest. This is because bigger kids or people are sometimes depicted as being dumb or not as smart as they should be. That is the farthest thing from the truth when it comes to Wallow. Instead he is the smartest member of the Bravest Warriors crew. He has a glove that has a computer A.I. Named Pixel. Pixel is like all computers from the cartoon world, jealous and full of envy. Wallow's animal weapon is a falcon, and the falcon turns into a either an axe or bazooka. Drawing Wallow will be easy and fun so enjoy!....
Step 1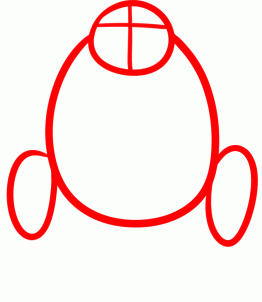 Make a large egg shape for the body, then draw a head and the shapes for each hand.
Step 2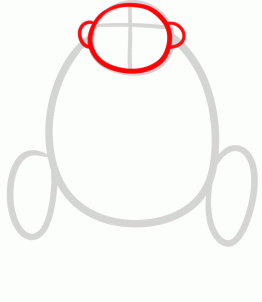 define the shape of the head like so, then draw in the ears.
Step 3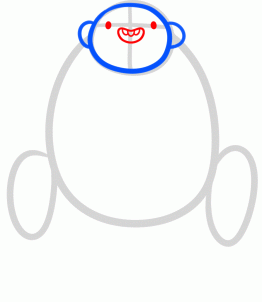 Next, color in Wallow's eyes, then draw the mouth which should also include the teeth.
Step 4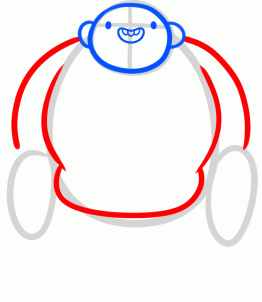 Using the shapes you just made, draw out the large outline of his body followed by the arms.
Step 5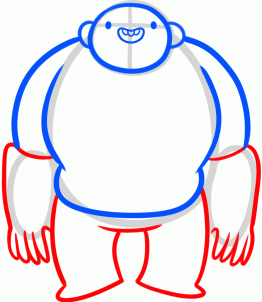 Here you will draw Wallow's gloves and hands like so, then draw the hips, crotch, legs and feet.
Step 6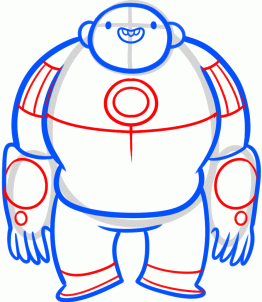 Add the marks on the shoulders, and all the other designs that makes up his uniform or clothing. Erase the mistakes if you made any.
Step 7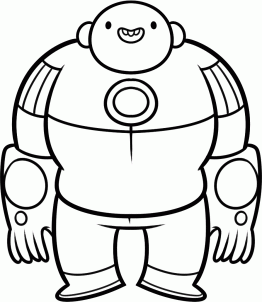 Here is Wallow all ready to be colored in. I hope you enjoyed this tut on drawing Wallow from Bravest Warriors.

You will find incredible drawing tutorials for kids with step-by-step explanation how to create great drawings. All how to draw tutorials on HelloKids are provided by our partner, Dragoart.com. Pets, Pokémon, fantstic beast and dragons, be sure you will find something to draw on Hellokids!